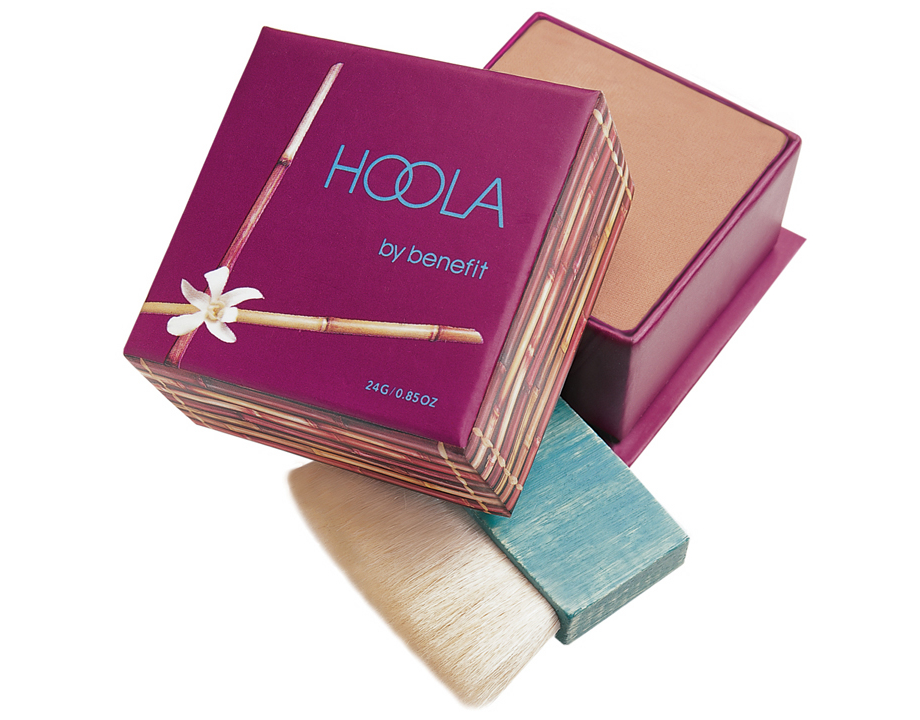 At Beauty High we constantly have new products crossing our desks and are always on the hunt for the next best thing. "The One Thing" is our way of sharing with you that must-have product that you need to introduce to your lives right now, even if it means skipping Starbucks for a couple of days.
The contouring craze is far from over with, and while it may be  a scary concept for some, Benefit has made it much easier with its fabulous Hoola Bronzer. Some contouring products are either the wrong shade, a bit too "orange-y" or just not user friendly whatsoever. Lucky for us contouring connoisseurs, Hoola is none of that, and is instead just about everything we've been looking for in a bronzer or contouring product. Not to mention, Benefit always produces adorable, retro-style packaging, so it's no surprise that this bronzer is also a reflection of their fun, vintage theme.
MORE: Your Complete Guide For How to Contour Face Makeup
What Makes it Different:
Even though it only comes in one shade, the Hoola Bronzer works for practically every skin tone.
Instead of having an orange tint or shimmer like some bronzers, this bronzer is matte and completely natural looking, like the natural shadows of your face.
It's super blendable and works with foundation, mineral powder, tinted moisturizer — you name it!
It comes with a rectangular-shaped brush which makes contouring and "carving out" sections of your face a breeze.
Why It's the One Thing: 
Hoola Bronzer does everything you could ever hope for in a bronzer, from perfect coloration to seamless blending. An added bonus? You can use Hoola every season since it's buildable for summer and light enough for the winter months.
Where to Buy: Benefit Hoola Bronzer, $28, Sephora.com