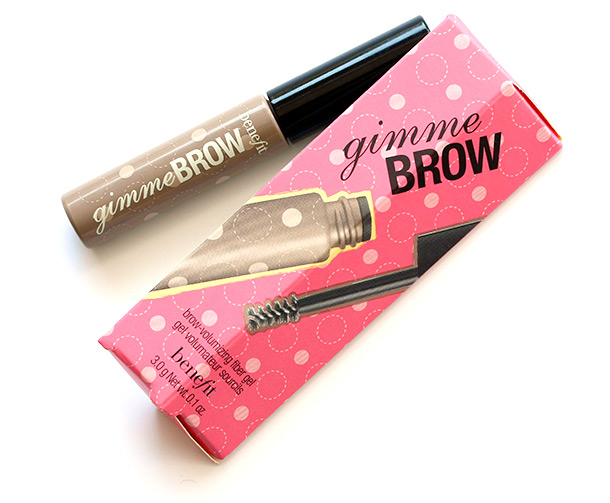 At Beauty High we constantly have new products crossing our desks and are always on the hunt for the next best thing. "The One Thing" is our way of sharing with you that must-have product that you need to introduce to your lives right now, whether it's from a drugstore or a department store.
After the past few seasons of everyone talking about eyebrows as the beauty feature to emphasize, it's safe to say that bold brows are not only a should, they're a must these days. We can't all be born with the brows of Cara Delevingne or Lily Collins, though, and some of us need a pinch of help. Enter Benefit's Gimme Brow, a brow gel that comes on a tiny brush meant for your eyebrows. It's a game changer, people.
MORE: The Best Gels for Grooming Your Brows
What Makes It Different: 
Available in two colors, choosing which gel is right for you is made simple with limited choices that work for just about everyone.
Unlike pencils or powders, the product comes on a brush, so it blends into your natural brows as you apply it for a seamless look.
It lasts all day long (and then some) but it's simple to remove when the time comes. It's a no-hassle product.
Why It's The One Thing: 
This isn't the time to skimp on your eyebrows, and with Gimme Brow, you'll have full eyebrows that look natural with the easiest of applications.
Where to Buy: Benefit Gimme Brow, $22, Benefitcosmetics.com