Celebs are popping up everywhere with white liner. Check out why our friends at StyleCaster love the look!
Bold eyeliner is a huge trend this Spring/Summer 2010 season, and while I love seeing what's new, chances are I'm probably not going to be rocking fuchsia liner on my next date anytime soon. What I am interested in (like most gals, I would assume) is attracting more attention to my peepers (all the better for a coquettish sidelong glance).
A beauty insider tip for making eyes pop is actually the opposite of statement color. White liner can brighten tired (or hungover) eyes – take it from a bevy of ladies who know how to attract attention: Blake Lively and Taylor Swift were recently spotted wearing the look.
Check out the celebs below who are trying out white liner this season, and pick up a few beauty tips in the process!
Blake Lively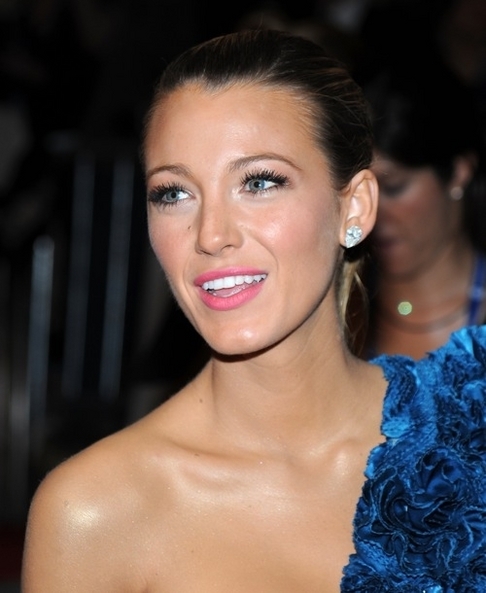 Photo: RD / Dziekan / Retna Digital
Blake Lively showed up at the Met Costume Institute gala wearing a teensy tiny Marchesa gown and glowing makeup to complement it. Lively's eyes were the highlight (pun intended) of the look, as she kept the rest of the face natural and added just a touch of pink lipstick. To mimic her red carpet beauty, try brightening up your eyes with a touch of NARS Eye Liner Pencil in Iceberg on the lower lashline. (NARS Eye Liner Pencil in Iceberg, $20, sephora.com)
Heidi Klum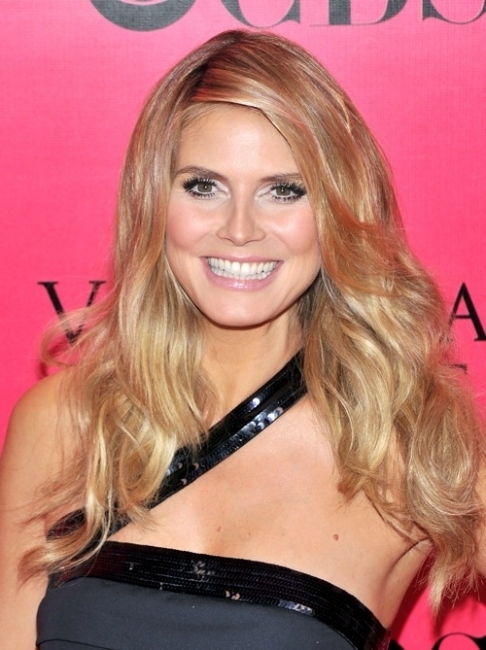 Photo: RD / Dziekan / Retna Digital
Heidi Klum is often seen around town wearing white liner, and in this instance, the model mogul chose to rim both the top and bottom lashlines. Always remember when using white to add extra mascara (in black!) so that your lashes don't disappear. We recommend Stila Kajal Eye Liner in Pearl, which slides on seamlessly. (Stila Kajal Eye Liner in Pearl, $18, ulta.com)
Kate Hudson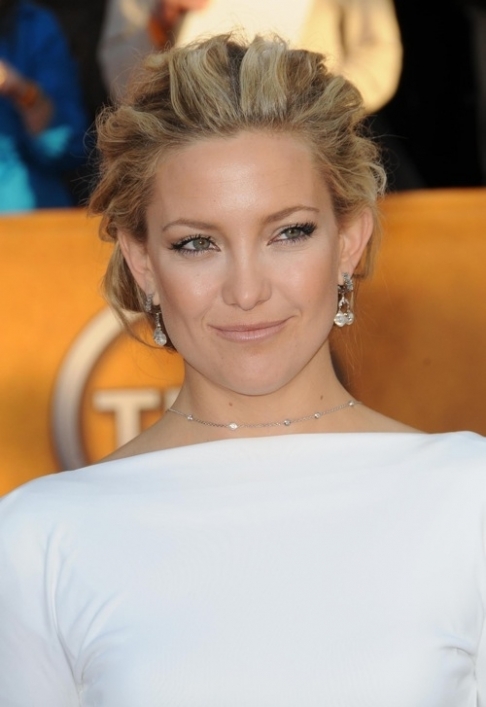 Photo: Hugh North / Retna Ltd / Retna Ltd.
If you've ever passed Kate Hudson on the street (and stopped and stared like we did) you would have noticed that she was wearing white liner. Hudson is almost always rockin' the white stuff, and she pulls it off well. When she dresses up for an event, like the SAGs, she often rims her eyes in black liner and puts a touch of either white shadow or liner right near the tear duct to brighten the eyes. (We recommend Jane Iredale Eye Pencil in White, $9, beauty.com)
Taylor Swift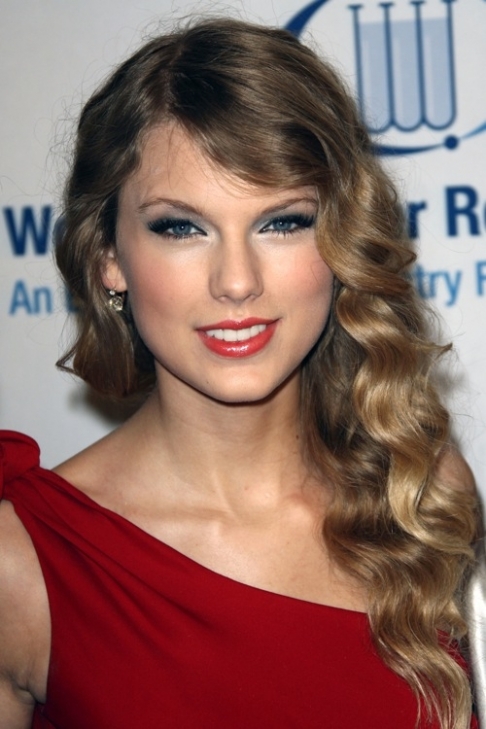 Photo: Ernesto Revira /Retna Ltd
Taylor Swift typically plays up her lashes for all of her appearances (and why shouldn't she, the girl has lashes that should be illegal if only to save our egos). But aside from a swipe of mascara, she also often lines the underside of her lashlines with a white liner (focusing on the inner corner of the eye) to brighten up her face. Swift loves white liner with a bit of sparkle, so try Make Up Forever Aqua Eyes in White 14L for a bit of a sheen. (Make Up Forever Aqua Eyes in White 14L, $17, sephora.com)
Contributed by: Rachel Adler
More Fashion and Beauty News From StyleCaster:
Jet Setter! Travel Skincare Tips for Women on the Go
Prep School Fashion: Clean Up With Preppy Pastels
18 Summer Cocktail Dresses for Under $200
13 Shocking Celebrity Movie Transformations!