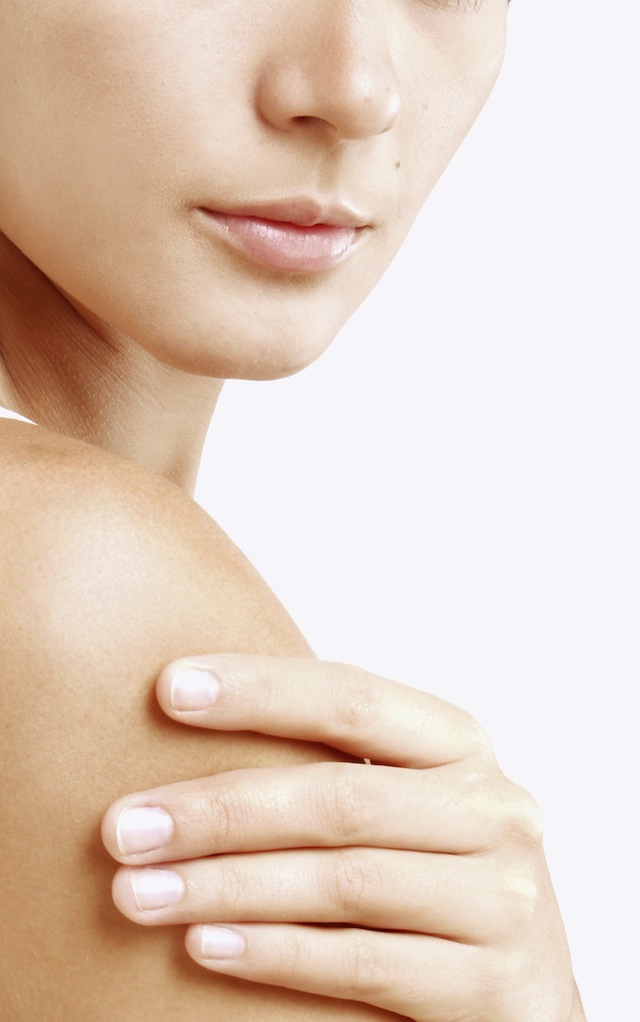 Different skin types have different needs. What will work for your best friend's normal or combination skin may have very different results on your sensitive skin. The secret is finding the routine that works for you, and not taking unnecessary risks.
When it comes to sensitive skin types, generally less is more in terms of ingredients and treatments.
But it doesn't mean that if you have sensitive skin, peels, microdermabrasion and laser treatments are totally off limits, says Wendy Lewis of
BeautyintheBag.com
. It just means you should have these in moderation with a licensed skin care professional or dermatologist who knows what your skin can handle. "Gentler beta hydroxy acid peels or lactic acid peels may be easier to deal with than deeper TCA peels for sensitive skin," says Lewis.
Mud baths are super popular, but those with sensitive skin should be careful. "The warm mud can cause skin irritation and, if it becomes too hot, the mud can deplete your skin of essential moisture and even cause burns," says Dr Joel Schlessinger MD, FAAD, FAACS Board Certified Dermatologist and Cosmetic Surgeon and founder of LovelySkin.com. To avoid sensitivity, have the spa professional patch test some of the mud on the inside of your arm and drink plenty of water before and after your treatment.
MORE: 10 Things No One Ever Tells You About Getting a Facial
Non-disposable beauty sponges. Can we say "seething pit of bacteria?" "No matter how you wash it, the potential to cause a breakout to sensitive skin is extremely high. Use disposable "one use" sponges instead," says Kim Laudati of Kim Laudati Skin Care.
Retinols
(including retin-A-like products) can be super irritating to the skin and should be used sparingly, cautions 
Charles E. Crutchfield III, MD
, Clinical Professor of Dermatology at University of Minnesota Medical School.
Carefully read the labels on your cleansers.  
The vast majority of skin cleaners are irritating, says
Arthur W. Perry, MD
, author of
Straight Talk about Cosmetic Surgery
, and Adjunct Associate Professor Columbia University. "Over 95% of soaps and liquid cleansers contain SLS (sodium lauryl sulfate) which is highly irritating.  Moisturizers are the cure for this irritation, but women may be able to avoid the use of moisturizers if they do not irritate their skin to begin with," says Dr. Perry.
Microdermabrasion:
Adriana Martino, co-founder of
SKINNEY Medspa
 says that microdermabrasion can do more damage than good if the treatment is not done the correct way. "Skin that is sensitive or skin that has pre-existing broken capillaries can potentially get worse if not treated correctly. For more sensitive skin I treat with a light glycolic peel or laser," says Martino.
Be wary of the wax you choose.
One thing that many people with sensitive skin don't know or take into consideration is the difference between hard wax, strip wax and elastic wax. "Strip wax, which is the most popular wax used, makes for a tedious, slow and painful procedure, often leaving the skin feeling sticky. Hard waxes break and crack, making the wax difficult to remove and also reducing hair removal efficiency. Women with sensitive skin should look for a salon that uses an all natural, elastic wax, such as Uni K Wax Center. Elastic waxes stretch to remove hair without strips causing less of a pull to the skin, meaning a more comfortable removal experience. The wax is applied at body temperature as opposed to a high temperature and made with all natural ingredients, essential oils and is gluten-free, making it ideal for sensitive skin. The wax not only removes hair from the root for long-lasting hair removal, it also exfoliates and softens leaving skin as smooth as silk," says Noemi Grupenmager, CEO and founder of
Uni K Wax Center
.
 Vitamin C creams: There are many forms of vitamin C for topical use and many are too irritating to sensitive skin, causing redness, dryness and sometimes itchiness. Opt instead for a blend that contains vitamin C, not with C as the main ingredient, says Laudati.
Avoid using products that contain alcohol, fragrance, and too many ingredients. "Use active products less frequently – such as retinol – start at once or twice per week and work your way up to the level your skin tolerates well," says Lewis.
Stay away from aggressive laser treatments that cause redness, such as deep ablative resurfacing, because the healing process tends to be longer for reactive skin. "Stick with gentler treatments that are done in a series, like IPLs. One of the best lasers for rosacea prone, red and ruddy skin is the Candela VBeam," says Lewis.
Image via Istock