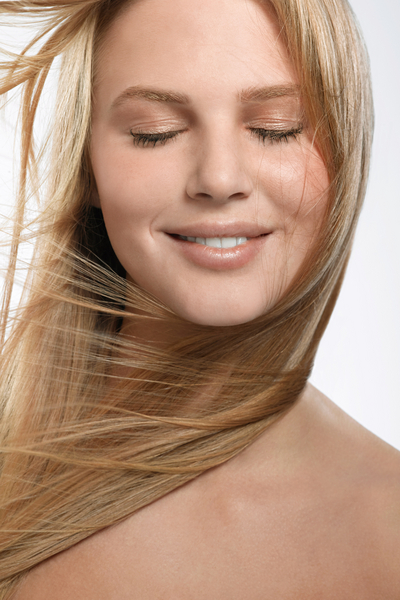 Global warming has reared its ugly head this summer, causing sky-high temperatures and stifling humidity that leave us literally dripping in sweat. On the beauty front, that means melted makeup, frizzed-out 'dos and a general swamp rat look that's definitely not cute.
With that in mind, we've compiled our top 6 favorite ways to keep you looking and feeling cool in the dog days of summer. Read on to find out the quick and easy tips that will help you survive the sweltering heat in style.
Lighten Up Your Makeup Load
We know it's tempting to want to put on your usual makeup, but the fact is that when it's this hot out, you need to make some serious adjustments. Ditch the heavy foundations and powders and try a tinted moisturizer instead–it'll give you some coverage without feeling gloppy or caked on. Even better, since they absorb into the skin instead of sitting on top of it, you won't have to worry about your makeup clogging your pores or sliding off when you sweat. Try: Urban Decay Urban Defense Tinted Moisturizer With SPF 20.
Chilled Out Skin Care
When the temperature climbs, store your favorite face creams in the fridge. The cold temperature will give you a nice icy sensation when you rub the product on your skin. Or skip the fridge and opt for products that have a built-in cooling sensation. We like: Boots No. 7 Reviving Eye Gel and Olay Total Effects Anti-Aging Moisturizer Plus Cooling Hydration.
Maid Of The Mist
When you're running around during your typical busy day, it's easy to get overheated. A cooling mist is a great way to refresh yourself on-the-go. Look for mists with added skin care benefits and ones that pull double-duty by helping to set your makeup. Try: Sephora Collection Instant Refreshing Toner.
Icy Showers
Never underestimate the power of a nice cold shower. Not only will it instantly make you feel cool, it's also a great way to wake up your skin, invigorate your circulation and make your hair look extra-shiny. Turn the faucet to as cold as you can stand, hop in and add an instantly re-energizing jolt to your ho-hum morning routine!
Get Primed
The best way to keep makeup from melting off is to start off with a primer. Layer one on underneath your usual makeup to help lock it in place. We like Laura Geller's Tinted Spackle Under Makeup Primer because it has a refreshing sensation on the skin, won't clog pores and keeps even the most slippery cosmetics in place.
Cold Air Hair
Skip the blowdryer and let your hair air dry–you'll bring out your natural texture and get that effortless, casually sexy look that looks good on and off the beach. If you prefer a more styled look or you absolutely MUST use your blowdryer, turn it to the cool setting. You'll get the polished look you crave, without all the unnecessary (and uncomfortable!) heat.
As one of the web's largest beauty sites, DailyMakeover.com constantly receives products from beauty companies for editorial review. Please read our Editorial Ethics Pledge if you'd like to know how we select products to feature.