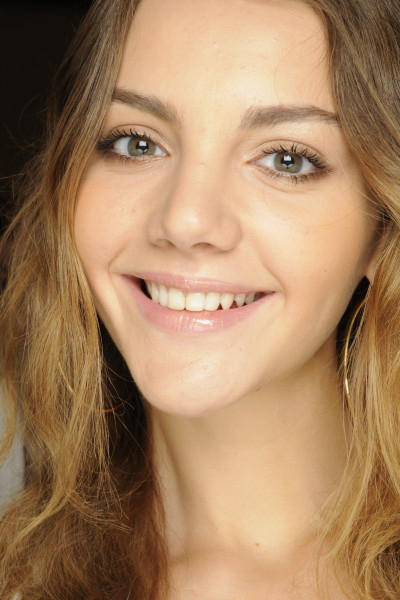 Photo: © Luca Cannionieri
Over-indulging at Thanksgiving is common, but it can cause a whole host of issues inside and out. To combat the excesses of the holiday season, all you need is a simple detoxifying and reinvigorating regimen that combines exfoliation, inflammation reduction and brightening to support the skin's natural ability to restore itself. Here are a few great treatments to help you recover from those over-indulgences.
Exfoliate
Choose products that include sugar and fruit enzymes–these ingredients clean deep down into the skin, decongest pores and remove dead skin cells to reveal skin's inner radiance.
Reduce Inflammation
To reduce inflammation or congestion, choose powerful, effective active ingredients such as salicylic acid from white willow bark and chamomile.
Brighten
Look for brightening, tone-evening actives like licorice root, lemon peel and arbutin, which significantly reduce discoloration and spots for a brighter, more even complexion.
De-Stress
There's nothing more important than keeping your skin and body protected from the stress the holidays can bring. Antioxidants work to reduce that oxidation process and speed cellular repair. There are many trendy antioxidants out there, but my favorites come from the vitamin world. Green tea & resveratrol (potent grape seed extract)–both of which contain phyto-nutrients, flavonoids and polyphenols–are proven antioxidants that restore balance and youth to both your body and skin.
Hydrate
Thanksgiving break also brings about the onset of a colder, dryer, harsher climate. A dry epidermis can become annoyingly itchy and painful, not to mention the fact that we all want to look dewy and youthful, not dry and brittle! Keeping hydrated from the inside out is crucial. Drink lots of water and take good fats like flax, fish oils and quality olive oil. In addition, use moisturizers full of high quality, absorbable oils and humectants (like vegetable glycerin or honey) that help your skin absorb and retain water efficiently. For the body, organic apricot kernel oil and shea and cocoa butters will prepare your skin for the harsh weather to come.
For a great detox skincare regimen with all of these ingredients, try my 21 Day Dermal Detox Kit to keep your skin healthy, glowing and protected from the excesses of the holidays.


Suki Kramer, president, founder and formulator of natural skin care line Suki, has dedicated her life to the research of how the body processes and reacts to all environmental variables, from food consumption to product absorption. Her passion for efficacious, natural products and ingredients has made her a leader in the healthy skin movement. As a guest editor for Daily Makeover, Suki will share her knowledge of natural ingredients as well provide you with the information you need to make the right decisions about what you consume, both inside and out.