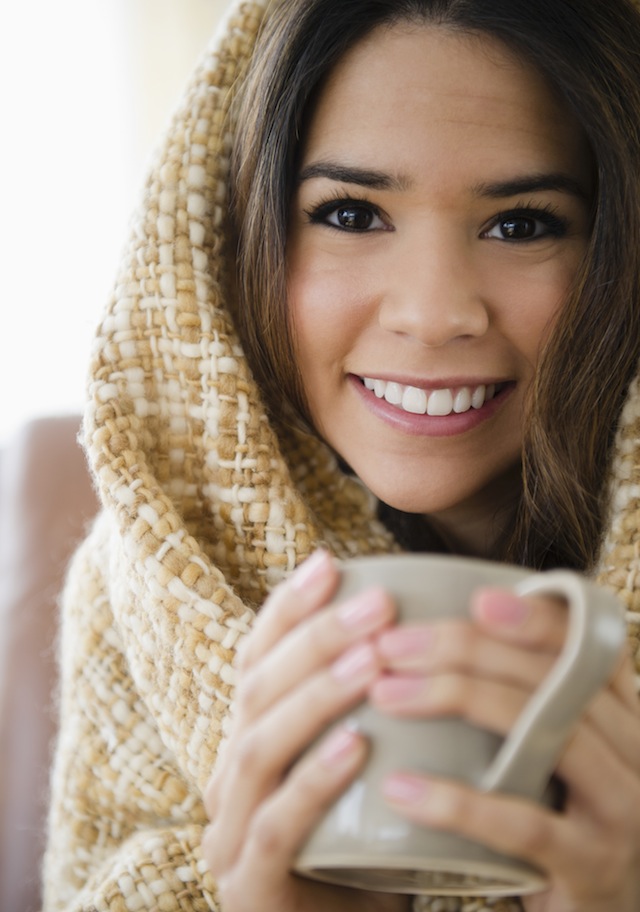 Now we're not trying to hate on modern-day civilization or anything, but if the inventors of centralized heating knew about the beauty woes their big idea would create, would they have been so quick to get those furnaces chugging? Hypothermia isn't ideal, but the dry eyes and Sahara skin that show up as soon as the heat comes on aren't the most comfortable, either. This is the 21st century, and we have rights—the right to have our cake and eat it, too (we're pretty sure it falls under the pursuit of happiness, but who can say what those founding fathers were thinking). So here, everything you need to actually appreciate that toasty heat.
Look Alive
Eyes feeling dry and tired? Yeah, ours too—they were the first to go when our heat came on. Luckily, keeping Visine or Blink eye drops on hand offers quick relief; we carry one in every purse. For a more luxurious solution, Clinique's All About Eyes Serum De-Puffing Eye Massage wakes up eyes with a cooling applicator.
MORE: Fake It Until You Make It: Frizz-Free Hair
Stop, Drop and Moisturize
Drier air obviously carries less moisture, which can leave skin itchy and flaky. So for night, go for a moisturizing oil like jojoba oil, or a heavier cream, like Clinique's Repairwear Intensive Night Cream Very Dry Skin Formula. During the day, a moisturizer that you can reapply often without clogging pores is crucial—Hada Labo's Replenishing Hydrator fits the bill, especially as it's meant to be applied over makeup throughout the day (and we're all about that Hyaluronic Acid–the Japanese know their skincare). For body, we love a speedy application of Vaseline's Spray & Go Moisturizer whenever we feel flaky, and with that price tag, we don't mind using it as often as we feel the whim.
Static Doesn't Stand a Chance

…Against Weleda's Skin Food. Although it has "skin" in its name, this multi-use lotion works perfectly for flyaways, those most despicable (and typical) of winter problems. Rub a tiny dab of lotion between your hands and smooth over hair—it'll weigh frizz down just right, regardless of hair type.
And When Worst Comes to Worst
It's time to break out the humidifier. Although welcoming humidity into our lives goes against our very curly-haired natures, desperate times call for desperate measures. Hair might be a bit poofier, but your skin will thank you.
Image via JGI/Jamie Grill