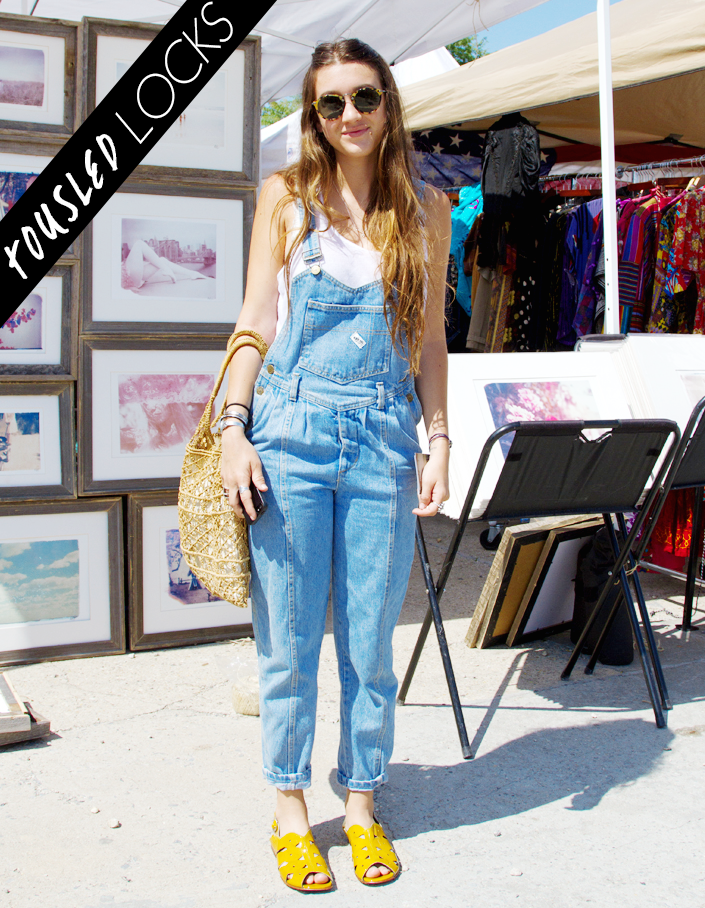 Name: Maria
Occupation: Parsons The New School student
Getting the sexy, "just rolled out of bed" look is something that every girl strives for – testing out a myriad of sea salt sprays and dry shampoos in order to get the look just right. Plus, we won't even begin to discuss the effort we go to in order to roll our hair up into loose buns or braids at night attempting to get that perfect bedhead curl, trying to sleep just delicately enough on our hair not to crinkle it too much (and of course ending up with a crick in our neck instead).
Well folks, design student Maria, pictured above, shows off the look we've all been aiming for – with just a touch of a disheveled texture at the bottom of her long hair. Pulling her hair off her face, Maria shows off her loosely tousled locks (and we're loving her Ralph Lauren sunglasses). To get the look, try this tip that we recently learned from a hairstylist: instead of fully braiding your wet hair, divide into multiple small sections and twist just two strands around each other, repeating as you make your way around your head – the finished look will look a bit like dreadlocks. Sleep on this style (which can be wrapped in a scarf to prevent frizz), and when you wake up, undo the braids and tousle your hair. The result will be a looser wave (with less crimping in the wrong areas). Spritz with a bit of sea salt spray if desired, and get ready to be shot by street style photographers!
Photo by Jenny Norris
More Beauty Street Style From Beauty High:
Beauty Street Style: Side-Swept Hair and Floral Sunglasses
Beauty Street Style: Cropped Cuts and Red Lips
Beauty Street Style: Beat the Heat With These Double Buns