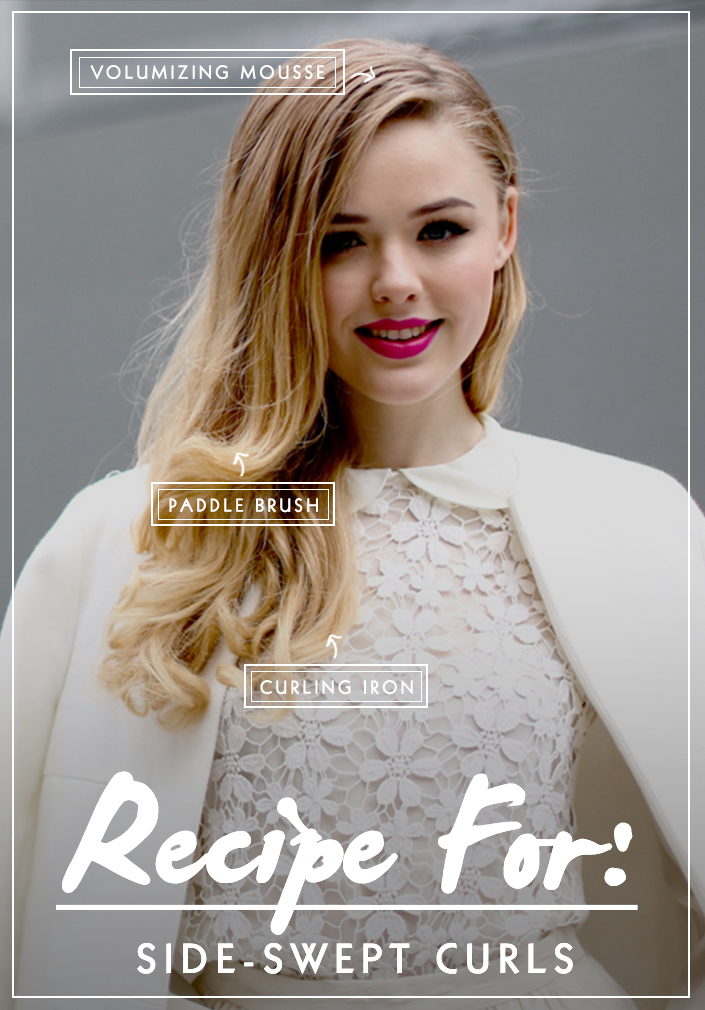 Have you ever wondered how the stunning stars turn themselves into old-Hollywood movie stars with their perfect side-swept waves? Yeah, we have too. Turns out, it's as easy as 1, 2, 3! With just three simple steps you can turn yourself into a screen siren.
Below we've pulled out the three most helpful tips and tricks for you to try before plugging in your curling iron. It's time to turn your sidewalk into your own personal red carpet and get ready to turn some heads.
Volumizing Mousse: When your hair is still wet, prep your hair with a volumizing mousse to give your hair extra bounce and body. The mousse will also allow your hair to hold onto the curl for a longer amount of time.
MORE: 8 Curly Hairstyles For Girls With Natural Curls
Curling Iron: Give yourself the side part you desire and then separate your hair into 2-inch sections. Depending on how big you want your waves to be, use anywhere from a 1 to 2 inch curling iron and start curling each section of your hair. In order to achieve smooth, glamorous waves, make sure you are wrapping your hair consistently in the same direction while curling.
Paddle Brush: Brush through each curled section with a paddle brush. Tuck your hair behind one ear and using the same paddle brush, gently smooth and sweep the waves over to one side.
Image via Imaxtree