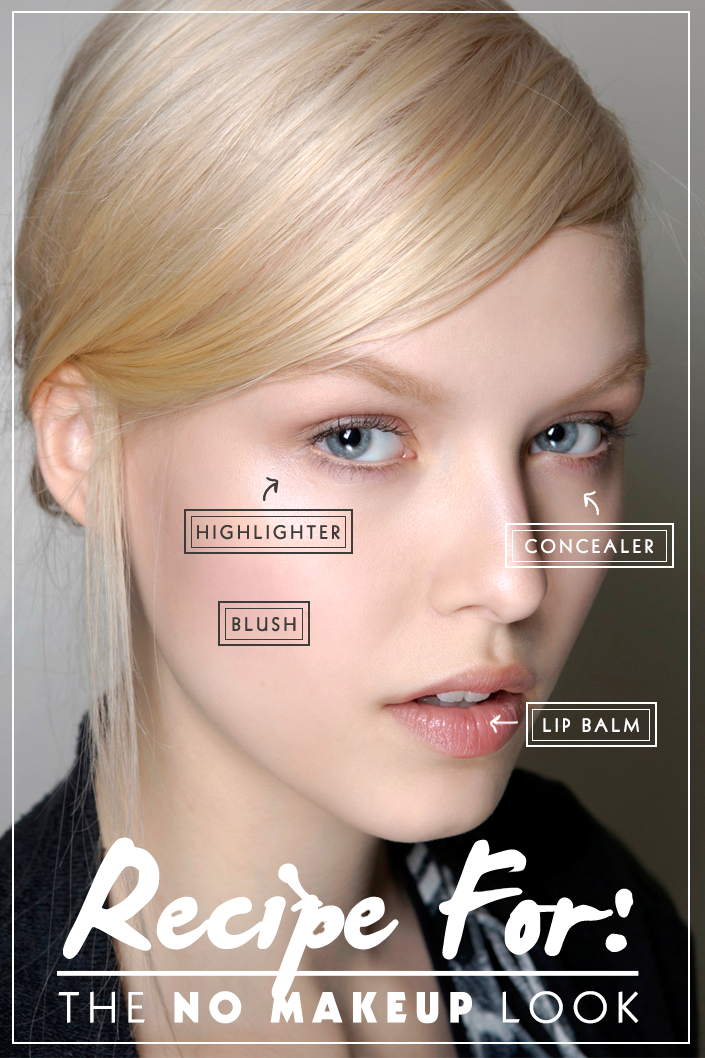 Listen up low maintenance ladies, it's your time to shine! The no makeup-makeup look has been around forever, but a look that used to send makeup lovers running now has them trying to make it look like they're not wearing any products.
Getting the no makeup look right can be summed up in one word: Illusion. It is all about tricking the eye into thinking there is no makeup on, when in reality there's a face full of it. It may seem like women are just naturally flawless (and sure, some are), but in reality there are a few key techniques that make the look possible. It's time to give the cat eye a rest and start showing off your natural beauty!
MORE: 10 Party-Perfect Makeup Looks
Concealer: To hide those dark circles, use a light reflective concealer underneath your eyes, or anywhere else that needs some extra coverage. Gently use your fingers to blend and your eyes will instantly look brighter and more awake.
Highlighter: Applying highlighter to the tops of your cheekbones is a great way to add dimension and light to your skin, without spending the time contouring like a Kardashian. You can either apply the highlighter straight onto the cheek, or you can mix the highlighter with your moisturizer for an all over dewy finish. Just make sure your highlighter doesn't contain too much sparkle and shine, because you want to maintain a natural, healthy glow.
MORE: 8 Tricks to Make It Look Like You're Not Wearing Makeup
Blush: Cheek color can vary from skin tone to skin tone. Before choosing the blush, think about the color you skin turns when you are naturally blushing. For women with darker skin tones, applying a touch of bronzer or a deeper hued blush could be what you need to enhance your natural coloring, while fair skinned ladies should reach for a peach or rosy blush. Once you've settled on a color, apply the blush to the area of your cheeks where they blush naturally (typically at the apples and just a bit upwards towards your hair).
Lip Balm: For a bit of moisture and sheen, dab a hint of lip balm to your pout. If you are looking for a bit of enhancement, choose one that is essentially the same color as your lips, but just taken up a notch. If you used a cream formula blush in your no makeup look, trying using it as your lip color as well. Your lips won't look overdone; they'll simply look like your lips, but better.
Image via Imaxtree