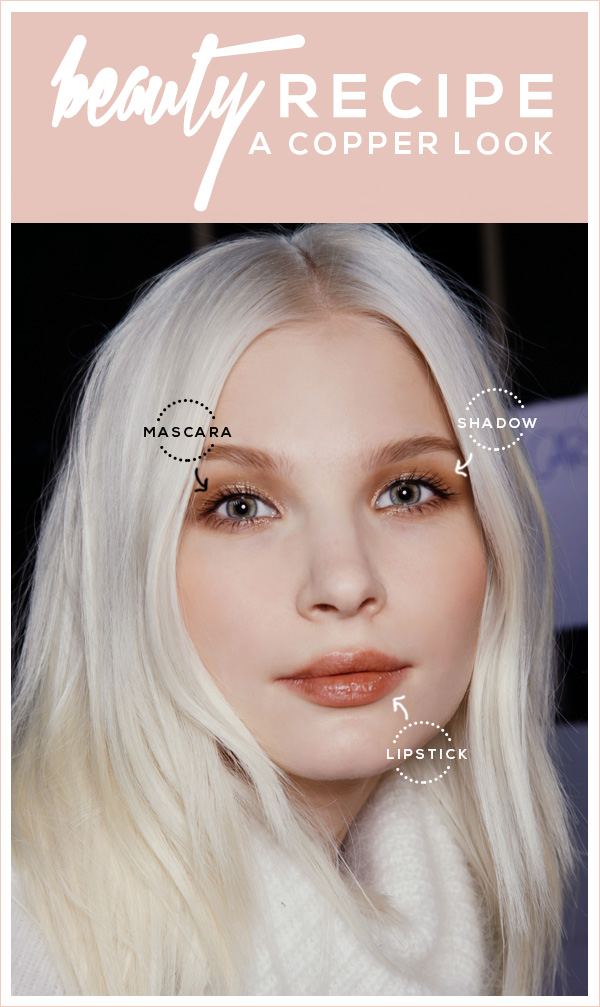 For a cozy look anytime of year, copper is your go-to color. A perfect shade to warm up any style, we promise that with it, you just can't go wrong. Whether you're all for going glam or you'd rather stay simple, this is a look that anyone can appreciate, and recreate. So, read on below as we fill you in on everything you need to know to get this look that you don't want to miss out on.
Shadow: Taking a copper eyeshadow, like MAC Cosmetics Eyeshadow in 'Antiqued,' sweep the color over your eyelid and work it just above your crease. For an extra pop, take it into the inner corner of your eye and dust it right below the lower lash line.
MORE: How to Buy the Best Concealer For You
Lipstick: To bring the whole copper look full circle, it's time to incorporate some of the color onto your lips. Using a lip shade that's similar to that of your eyeshadow (we recommend Milani Color Statement Lipstick in 'Bronze Beauty'), gently dab the lipstick on, instead of applying it with a heavy hand. This will give the slight wash of color you need without taking it overboard.
Mascara: No makeup look is complete without mascara, so grab your favorite one and don't be afraid to be generous by applying a few coats of it. Start by wiggling the brush at the base of your lashes and follow through to the tips for the longest lashes ever.