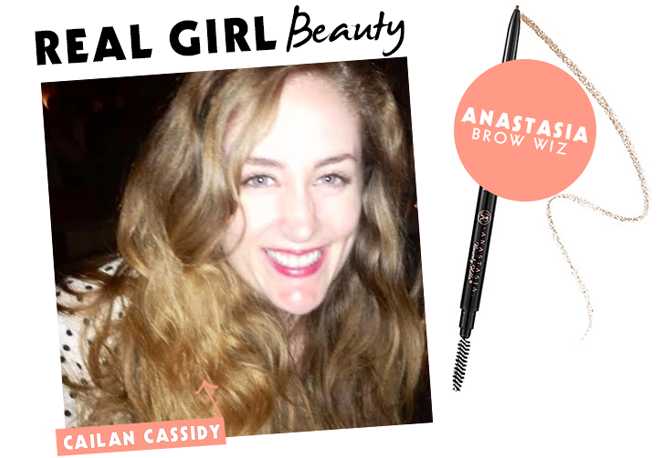 Going backstage and learning tips and tricks from the professionals may be an adventure, but sometimes, the best tricks come from real girls. In "Beauty and the Real Girl," we learn the best beauty tips, tricks and secrets from girls just like us.
For a few seasons now, bold brows have been all over the runways and red carpets. Girls like Cara Delevingne and Lily Collins are making it known that the bolder the eyebrow, the better the look, and girls everywhere are taking notice and following the trend. While it's unlikely that every girl would make an eyebrow pencil part of her every day routine, the girls who do stand out — in the best way possible.
MORE: Watch: How to Get Full, Bold Brows
Cailan Cassidy, the Corporate Coordinator at StyleCaster, has some enviable brows, and we can't take our eyes off of them. We stopped by to ask her how exactly she gets her gorgeous brows, so she spilled every detail below!
"There's nothing worse than a pair of bad eyebrows," Cailan says, "which is why I use Anastasia's Brow Wiz. We're not all blessed with luscious brows like Cara or Brooke, so it's an easy way to fill in your brows looking natural and effortless. I love it because it's easy to use and works great with my mascara and Chapstick daily makeup routine. Such a gem. It has a permanent home in my makeup bag."
Where to Buy: Anastasia Brow Wiz, $21, Sephora.com