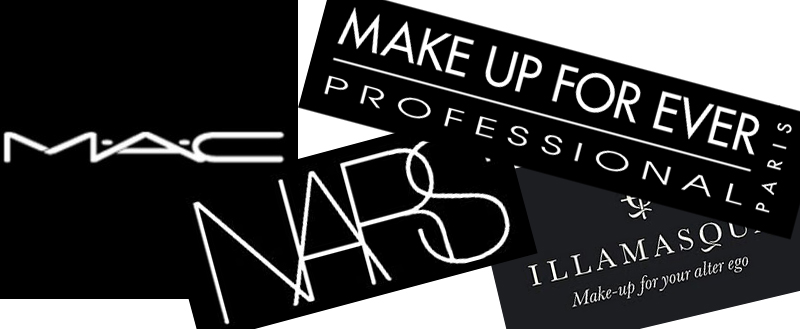 Are you looking for a few new makeup items to add to your collection? Or maybe you want to completely revamp your makeup bag to reflect a "new you"? Take the quiz below to find out the best makeup lines for your unique sense of beauty and get the look you want!
1. Your favorite magazine for beauty is:
a. Vogue
b. Nylon
c. In Style
d. Real Simple
2. The celebrity beauty icon you most closely relate to is:
a. Jennifer Lopez
b. Rihanna
c. Jennifer Aniston
d. Natalie Portman
3. Your dream vacation is:
a. A Las Vegas weekend spent in a luxe hotel suite, shopping designr stores
b. A week in Brazil for Carnival
c. Historical trip through ancient Mayan temples
d. Trip to a small Caribbean island for a yoga retreat
4. What is your favorite feature to highight with makeup?
a. Your eyes
b. Your nails
c. Your lips
d. Your skin
5. What is your alcoholic drink of choice?
a. Vueve Ciquot Champagne
b. Anything pink with an umbrella in it
c. Glass of Cabernet Sauvignon
d. A shot of organiz vodka
6. What would be your dream car?
a. Silver Rolls Royce Phantom
b. Bright Green Lamborghini
c. Gray BMW
d. Navy Blue Prius
Mostly A's-
You're a glamour girl and love everything that's glitzy, luxurious and sexy. You like your makeup packaging to look as great as all the other accessories in your closet. Your makeup is luxe but appropriate for daytime, and you really turn it up a notch at night. Best brands for you are: Nars, YSL, Dolce & Gabbana, The Makeup and Chanel
Mostly B's-
You love playing with different and even sometimes "edgy" beauty looks (yes to orange glossy lips, green eye shadow and tiger print nails!). You also want the option of a more "toned down" look when the mood hits you. Best brands for you are: Illamasqua, M.A.C, Make Up For Ever and Urban Decay.
Mostly C's-
You like "practical" beuty that will work for all scenarios and a busy lifestyle. You want colors and products that do double-duty, are reasonably priced and deliver skin care benefits like sun protectios and age fighting to boot. Best brands for you are: Clinique, Bobbi Brown, L'Oreal and bare Escentuals.
Mostly D's-
You like makeup, but don't wear it every day, and when you do you prefer a more natural look on most occasions – no glitter or shimmer for you! But you want great makeup that's made with mostly natural and organic ingredients that are beneficial for the skin. Best brands for you are: Josie Maran, Korres, Tarte and Physician's Formula Organic Wear.