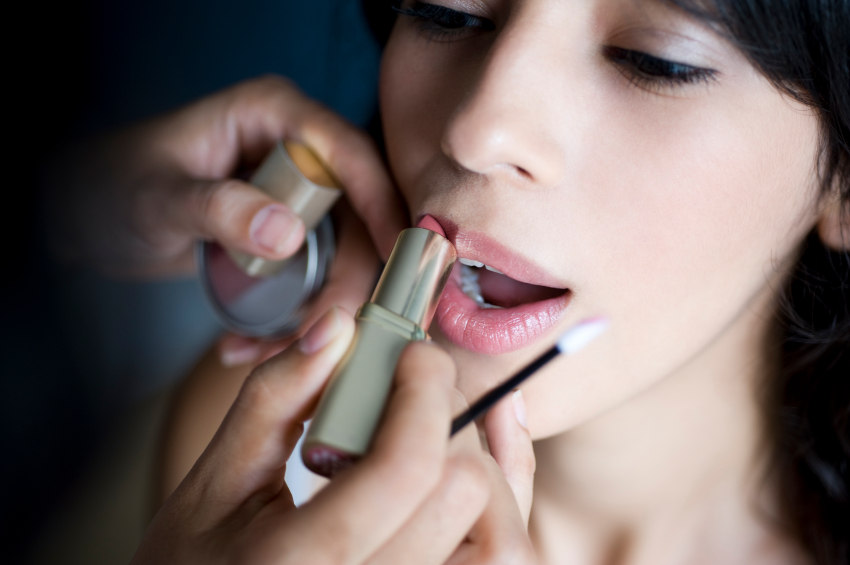 Some days, there's nothing we love like a fabulous cocktail — beauty product cocktail, that is. Our favorite products can work in a whole new way when we combine them. If you have some combination tricks of your own, we'd love to hear them in the comments below!
Use Jell-O for long lasting lip color: Ever noticed that if you get a little messy making Jell-O, you end up with red hands?  The same works for your lips, and Physicians Formula makeup artist Joanna Schilp suggests you pour powder mix into a bowl, moisten a Q-Tip with water, dip in the  powder, and apply directly to lips. Be careful not to use fingers, though, because the red stains stay put. Many long-wear lipsticks dry out the lips, so this is a great non-drying alternative that will  leave behind a stain all day.  Plus, you can apply lipstick over it, or go au-natural as everyone marvels at your naturally flushed lips.
MORE: 5 Easy DIY Hair Masks
Hydrate dry lips: With this dry winter weather, our lips are suffering more than ever. Add some pep to your pucker by mixing lip balm with your favorite lipstick. Just put a dab of your lip shade mixed with a hydrating balm or gloss on the back of your hand and apply with a lip brush. This will blend the products better than just laying both onto your lips.
Add cinnamon to spice up your pout!  To enhance your pucker, Schilp suggests you add a bit of cinnamon to your  lip balm. In fact, it is often found in lip plumpers on the market, so why not make your own? Cinnamon leaf essential oil increases blood flow and irritates the mucosa of the lips to temporarily plump and turn out the lips.
MORE: 10 Brilliant Beauty Hacks to Try Immediately
Baste your hair like you'd baste a turkey: Celebrity hair colorist, Frederic States, suggests combining a hair masque or your daily conditioner with an all natural oil like almond, coconut, or argan oil to create an on-the-go gloss that will provide added shine and sexy sheen to hair. "To create it, take a small amount of the masque or conditioner and slowly add in a few drops of oil. Mix in hands and then apply 6 inches from the ends of hair. Girls with thicker, coarse hair can apply a little bit more, I but do not advise this for girls with thin hair," States says.
Image via Istock