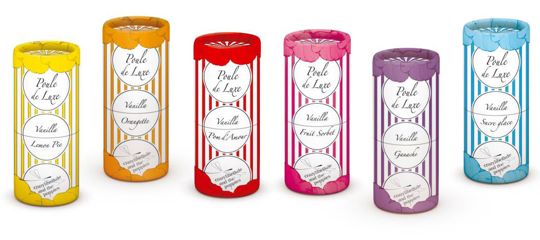 When it come to my beauty routine, I am all about convenience — if it makes my life easier I am completely sold on it. With the holidays fast approaching and all of the traveling that comes with it, I've been particularly focused on finding products that will make my seasonal wandering easier.
One of the hardest things to bring along with you on the road is fragrance. That's why I am OBSESSING over these adorable solid fragrance sticks from Crazylibellule And The Poppies. That's right, solid fragrance; each of the chic, totally portable scents is actually a soft and creamy fragrance stick!
Now that might seem a bit weird to some of you die-hard spritzers, but I find I actually prefer the solid experience. I just rub the stick directly on my wrists or neck and it glides on smoothly and smells fab. Best of all, because they don't use alcohol as a base, the scent lasts longer on your skin.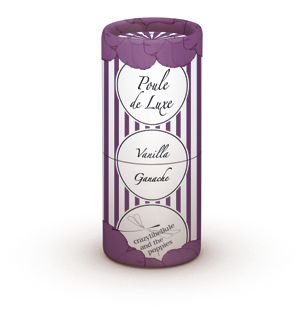 I've been in love with the brand since they first launched here in the U.S. a few years back. After years of devotion, I've found that they just keep getting better, launching more and more gorgeous scents that I find myself absolutely coveting. Case in point: the new Vanilla Ganache from the Poule de Luxe collection. It's a gorgeously sweet, slightly floral scent that features notes of vanilla, peach, cacao bean and dewberry. Senior Beauty Editor Amber says it reminds of her of Thierry Mugler Angel. I absolutely cannot stop applying this one, it is addictive.
I also love the price: At $16 you can afford to stock up on a wardrobe of solid scents. I highly suggest Rose à Saïgon from the Les Garçonnes collection and the Blue Orchidee and Lilas Spiritual from the Shanghaijava collection. Check them out and safe travels this holiday weekend!
As one the web's largest beauty sites, DailyMakeover.com constantly receives products from beauty companies for editorial review. Please read our Editorial Ethics Pledge if you'd like to know how we select products to feature.