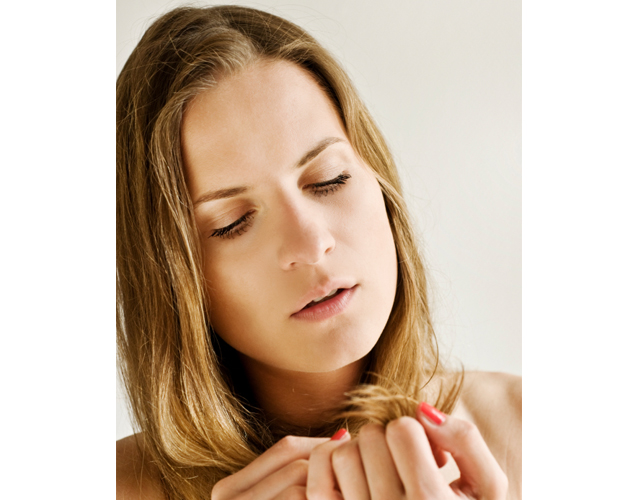 There are a variety of beauty "myths" out there, and it's sometimes hard to tell the truth from the very tall tales. We here at Beauty High are determined to bust down those beauty myths and figure out once and for all what we're really supposed to believe. If you have any myths that you want us to prove or bust, tweet at us @BeautyHigh with the #BeautyMyths.

MYTH: If I pluck one gray hair, multiple gray hairs will grow back in it's place.
BUSTED BY DANA IONATO, COLORIST: Pulling out your gray hair is not recommended, however seven more will not come. Only one hair comes out of each follicle no matter what the color. The reason your hair is gray, is because the melanin is gone from the follicle.
Every hair follicle contains pigment cells called melanocytes. When the keratin-producing cells (keratinocytes) die, they retain the coloring from the melanin. When you first start to go gray, the melanocytes are still present, but they become less active. As graying progresses, the melanocytes die off until there aren't any cells left to produce the color.
So seven more grays will not "come to the funeral" as they say, but the hair will grow back gray. It can grow back a thicker, more resistant strand since its a new hair, and be short in the interim which makes it harder to color, and be more noticeable.
So you can pluck, and more grays won't grow, but it makes it harder to maintain luxurious locks when you pluck on your own.
Hair colorist Dana Ionato relocated to New York City to further her studies at the Aveda Institute with hopes of eventually opening her own spa. Planning to immerse herself in the business side of the beauty industry, it was actually the creative component that sparked Dana's interest and she quickly developed a passion for the art and science of coloring. Dana apprenticed at Rita Hazan where she assisted top colorists and worked with celebrities such as Jessica Simpson, Jennifer Lopez and Britney Spears. Under the tutelage of one of the French master colorists, Dana perfected the art of Balayage, a modern "hair painting" technique that allows her to produce natural, dimensional color without foils. With her cheery disposition and her remarkable attention to detail, Dana is the colorist to watch at Sally Hershberger Downtown.
[Image via Istock]