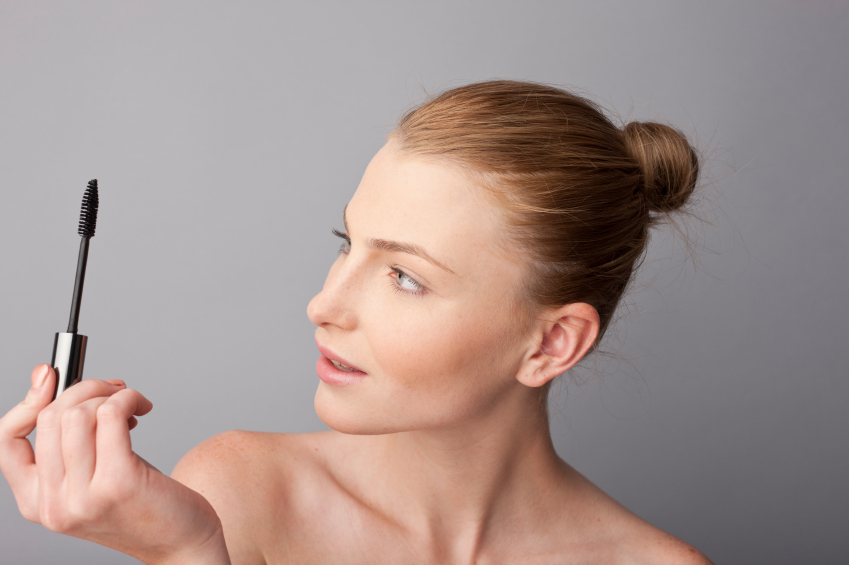 There are a variety of beauty "myths" out there, and it's sometimes hard to tell the truth from the very tall tales. We here at Beauty High are determined to bust down those beauty myths and figure out once and for all what we're really supposed to believe. If you have any myths that you want us to prove or bust, tweet at us@BeautyHigh with the #BeautyMyths.
MYTH: If I don't remove my mascara at night, my eyelashes will fall out.
VERY LIKELY: Mickey Williams, celebrity makeup artist, says that "eyelashes are very delicate. You shed your lashes regularly, so by leaving something foreign, or weighted on them while sleeping will likely speed up the overturn."
While forgetting one night won't make you wake up without eyelashes, you need to be removing all your makeup nightly to prevent breakouts and to protect your eyelashes. Williams' favorite makeup remover is Nuance Salma Hayek Cucumber & Rosewater Dual Phase Makeup Remover, which can remove waterproof mascara. "It's super easy and leaves the eye area softer after the removal," she says.
Mickey Williams is a beauty consultant and makeup artist, with experience behind the scenes and on-air. She has shared her beauty tips on The Today Show, ET!, Extra, and more. Recently, she has become a member of the CVS/Pharmacy Beauty Board. Williams has worked with a long list of celebrities including Hilary Clinton, Mark Wahlberg, J.K. Rowling, Kirsten Dunst, Martha Stewart, and Paris Hilton. You can read the rest of her bio on her homepage.