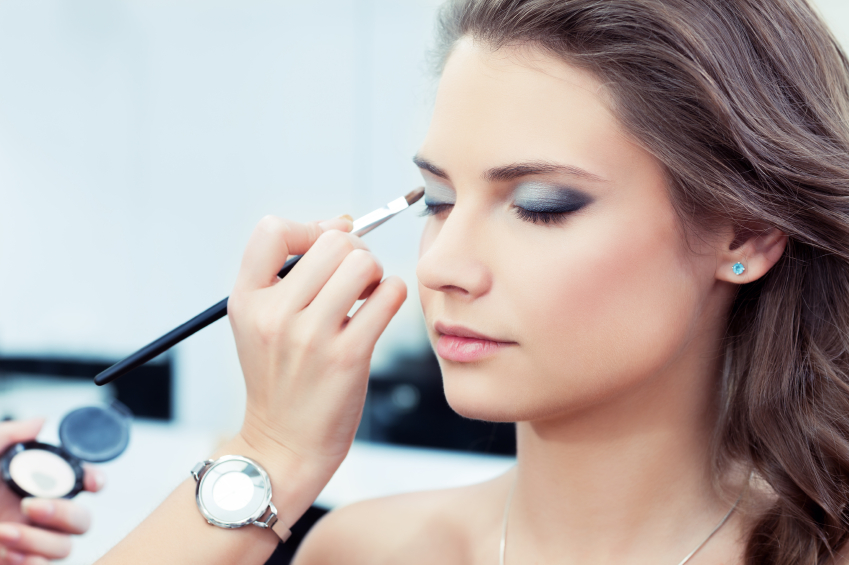 There are a variety of beauty "myths" out there, and it's sometimes hard to tell the truth from the very tall tales. We here at Beauty High are determined to bust down those beauty myths and figure out once and for all what we're really supposed to believe. If you have any myths that you want us to prove or bust, tweet at us @BeautyHigh with the #BeautyMyths.
MYTH: Matching your eyeshadow to your eye color will make your eyes pop.
UNLIKELY: It depends on the color of your eyes, and while some colors may accentuate the tone of your shade, celebrity makeup artist Mickey Williams has other favorites. "It's true that matching green shadow to green eyes would maybe make eyes stand out more just by having a shadow on the eye but my favorite colors to use to make eyes stand out aren't the same as your eye color," says Williams.
To play up your eye color, use an eyeshadow color that's opposite on the color wheel. For green eyes, use anything with purple undertones.  "Lavender shadow makes green eyes dance," says Williams, and she suggests using an eggplant eyeliner instead of black. Williams likes to use reddish browns or anything gold or bronze on blue eyes. "If you have yellow undertones to blue eyes, add the purple shades and you will see eyes shift to appear more green," she says. Charcoal and rich greys are her favorite for brown eyes. Blue can work too, but Williams notes that you should have a medium to dark skin tone to pull off sapphire shades.
Mickey Williams is a beauty consultant and makeup artist, with experience behind the scenes and on-air. She has shared her beauty tips on The Today Show, ET!, Extra, and more. Recently, she has become a member of the CVS/Pharmacy Beauty Board. Williams has worked with a long list of celebrities including Hilary Clinton, Mark Wahlberg, J.K. Rowling, Kirsten Dunst, Martha Stewart, and Paris Hilton. You can read the rest of her bio on her homepage. 
[Image via Istock]