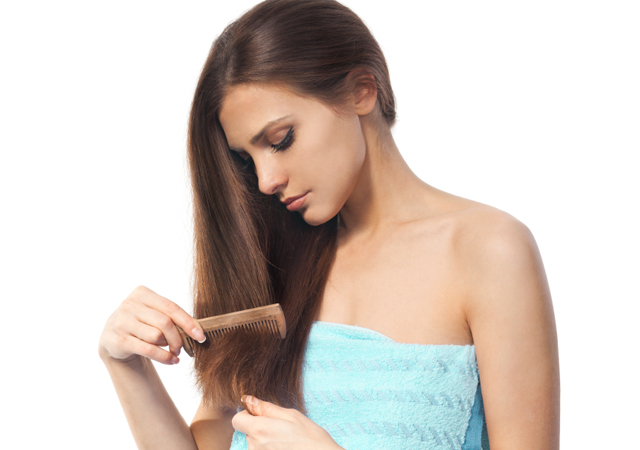 There are a variety of beauty "myths" out there, and it's sometimes hard to tell the truth from the very tall tales. We here at Beauty High are determined to bust down those beauty myths and figure out once and for all what we're really supposed to believe. If you have any myths that you want us to prove or bust, tweet at us @BeautyHigh with the #BeautyMyths.
MYTH: Brushing your hair 100 times every night will increase its shine.
VERY LIKELY:
Colorist Dana Ionato, of Sally Hershberger salon told us that "Brushing your hair at night makes your hair more shiny and healthy. The amount of strokes you do doesn't matter. It's very important to nourish your hair, and nothing is better than the oil from your own scalp."
She also noted that sometimes the tools we use may help or hurt the amount of shine that we are bringing to our strands. "I suggest using a boar bristle brush, like Mason Pearson. It's is gentle on your hair, and is designed to help get the oil from your scalp down to your ends. Start on the bottom, work your way up to your scalp. It's really important to help hair growth. If your hair is tangled on the bottom it can break easier, and make your hair dull and lifeless," says Ionato.
[Image via iStock]