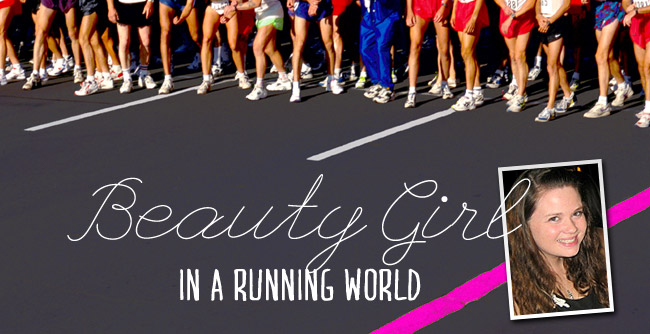 Photo: Daily Makeover/Getty Images
Beauty editor by day and marathon runner by night. Well, not exactly. Just like everyone else, after a long day at the office, I find it's hard to get in a good workout. So I've decided to get out there and train for a marathon, partly because it's really the only way to get myself motivated. My goal is also to prove that if I can run a marathon with minimal training, anyone can get in moderate shape with little time to exercise.
Running has always been a part of my life, but after quitting cross-country my senior year of college to focus on my career (aka interning in beauty closets!), my fitness level has never been the same. I'm not nearly as fast, my stamina is not what it used to be and let's just say, my thighs and biceps are a little worse for wear.
So this past week I signed up for the Rockaway Marathon in NYC, scheduled for October 13th. That gives me six months to train for the big day. Six months to get in shape, shed a few pounds and get my nutrition in check. It sounds overwhelming but honestly, it's not as bad as it seems. Just need to take it one week at a time, and that's what I plan to do. Every week I'll check in and give details on my training, nutrition and how I find my motivation (which is probably the hardest part).
Here's to getting fit and staying pretty. Mascara and protein shakes, anyone?