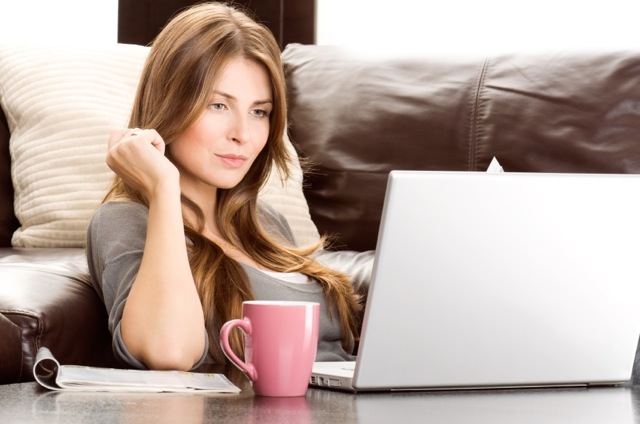 You've worked hard at your classes and internships, graduated with good grades, and have now left the safe womb of college and are shoved out into the real world.  Wanting to enter the world of  beauty and/or fashion journalism, how do you even begin to start writing in this category?! School may have taught you how to cross your t's and dot your i's, but when it comes to finding contacts for editors and actually getting their attention, sending pitches, and once you've got the gig, coming up with new ways to talk about red lipstick, you are most likely left to fend for yourself.
First matters first though – how does a newbie break into the freelancing world? You've got to have clips to get clips – but how do you do this when you're just starting out in your career?
We gathered seven specific tips and general but crucial bits of advice from two freelancers who have been there, done that, so that your ascent to the top of the freelancing world will encounter less bumps in the road.
From Karie Frost — Writing/Editing Credentials: founder, FearNoBeauty.com, beauty director for Nailpro and Beauty Launchpad magazines, and has written for Cosmopolitan UK, Makeup.com, and SheFinds.com:
Know Your Specific Field, Inside and Out: "I am a beauty editor first and foremost, and I've hired a lot of freelancers — some good, some bad (but wonderfully edited)— during my career. If you want to break into beauty freelance writing, truly study beauty writing; it's unlike any other form of journalism. Like anything else, it can be mastered, and there aren't many freelance writers out there who have mastered it. (So, as an editor, I am dying for a great beauty freelancer!)"
Find Your Own Niche Angle: "If you have a resume filled with another form of writing, such as entertainment, look at how to spin this toward beauty; for example, talk about your profiling skills, and pitch a profile."
Do Your Homework: "Know your potential client—and know their audience. Scrutinize the magazine/website you want to pitch. Buy the latest copy of the magazine and study its voice. If you have a great idea that fits with that particular magazine or site, make sure to search the online content over the the past six months to a year to make sure the story hasn't already been published in some form…  It's not simply about having a good idea; it's about presenting and packaging a good idea in a new and interesting way that fits the type of editorial my magazine produces."
Get A Blog Up and Running: "One of the biggest tips I've given past interns that are actually looking for a full-time job in beauty editorial is to start a blog. You'll be able to hone your beauty writing skills (again, it really is a skill), as well as form valuable relationships within the industry—such as with PR firms and salon owners."
From Sarah Sudar — Writing/Editing Credentials: thestyleclutch.com, The Pittsburgh Post-Gazette, and eatpgh.com.
Know Yourself: "Know what you want to write about and not write about (which sometimes is even more important!). Focus on writing to the topics that you are passionate about and don't settle for topics that don't interest you. You will find writing about the subjects that you are in love with are not only easy to do, but show some of your best work!"
Don't Be Afraid to Dream Big: "If you want to write for Vogue, ELLE, or Lucky, well then, pitch to those magazines! Dream big, keep pitching, and don't get discouraged."
Never Forgo the Fun: "Pitching, interviewing, deadlines, writing, etc can all become daunting and tiresome, but always remember to have fun with it! Don't forget about your perseverance and patience for this field; you are living your dream job so live it, hard!
[Image via Istock.com]