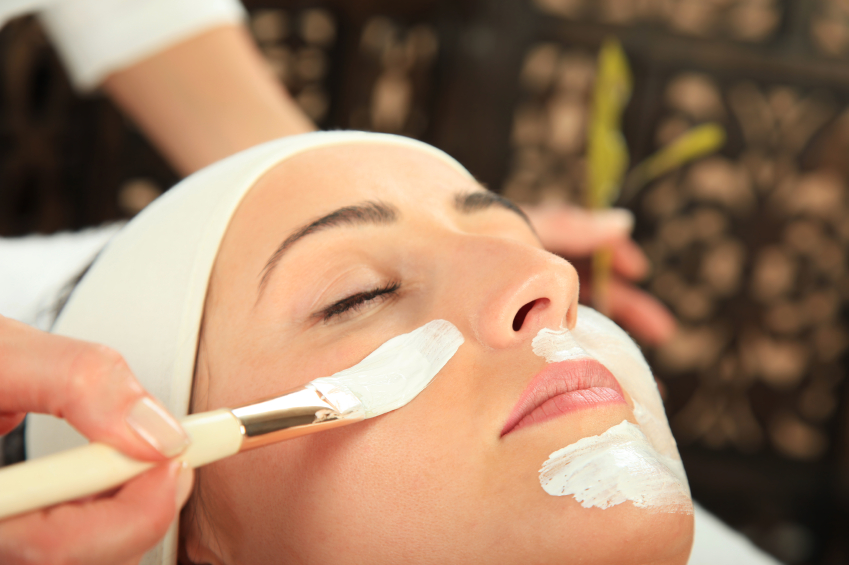 Ah, facials, one of the best luxuries – and good skin necessities – on the planet. If you've never had one, they're the best way to make sure your skin stays in tip top condition by clearing clogged pores, soothing tired skin and leaving you with clean, hydrated skin so amazing you'll swear you were just born. But what if you've never had a facial before or, even worse, you've heard stories that have made you a bit nervous to get one? Don't worry, beauties. We've asked one of best in the business, Laura Benge, National Spa Director for Exhale Mind Body Spa, to give us the ins and outs of what you need to know before, during and after booking your treatment.
Beauty High: When someone is booking a facial for the first time, what are some things they need to know so they're prepared for their best experience, i.e. extractions, time of day, questions they should ask, etc.?
Laura Benge: The best way to prepare for your facial is to think about what goals you are looking to achieve, i.e. what bothers you about your skin, what issues or concerns you'd like to work on. Allow the aesthetician to do a thorough consultation and make recommendations as to what facial offerings and skin care products will best fit your needs. At Exhale Spa, we like to know what you are using on your skin at home, how often you get facials, ask about any allergies and skin care goals so you can get the best experience possible.
Is there anything you should do to prepare for your facial? 
You should stay out of the sun before a facial, ideally up to a week prior. If you want to focus heavily on pore cleansing and extractions, it's best to schedule your facial for the end of the day when you don't have to go anywhere. If it is in preparation for a big event, schedule the appointment for a few days before.
Does the kind of facial you book have anything to do with your type of skin? Are there certain facials that are better for certain skin types?
Absolutely, at Exhale Spa we have many different facials on the menu for a reason!  You don't have to self-diagnose; ask for an initial consultation to help select the correct facial for your skin.
Post-facial, what should people know about recovery time, care of your skin, etc?
A bit of that is dependent on skin sensitivity and the intensity of the facial. The basic after effect of a facial is a rosiness to the skin that can last 1-2 hours. Many people want to know if they can apply makeup after a facial, and yes, you can, but  it's a real treat for your skin to have a chance to breathe and soak up the effects of the treatment. When someone can leave a treatment "bed ready" so they can rest and experience the maximum effect, that's ideal.
How much should you consider tipping for good service?
The standard tipping rate is 20% on the service charge.
About how often should someone come in for a facial to see good results? Any suggestions of how to care for your skin in between?
That's dependent on individual goals. If someone has chronic breakouts or hyperpgmentation, they may need to be seen every week for a series, and every 4-6 weeks after improvements have been made. Seeing someone every month ensures skin issues are treated regularly. Caring for your skin in between visits is very important – a good home care regimen is crucial. I always say we can work together: you'll leave here glowing, but it's up to you to use skin care products that encourage the longevity of the facial.
Image via iStock