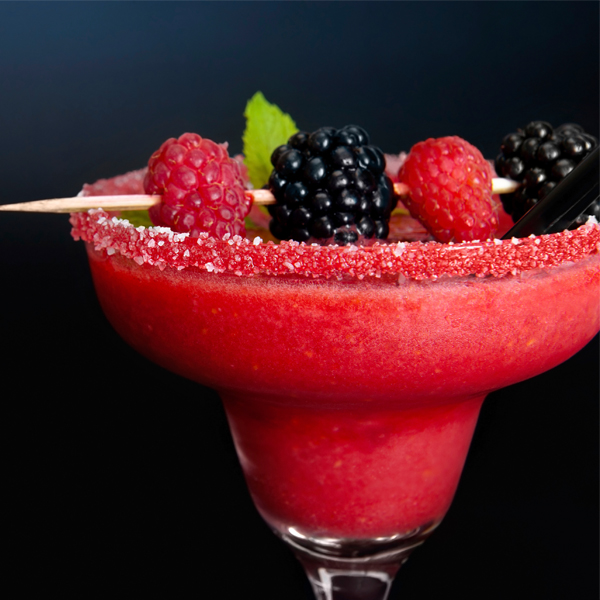 During these gorgeous warm months, we just can't say no to a cold cocktail and outdoor seating at the local watering hole. Although most are on the hunt for "skinny" low-cal cocktails, we're more worried about the effects alcohol has on our skin. So we're resolving to undo at least some of the damage by staying hydrated with water, drinking in moderation and mixing spirits with some of our favorite beauty-boosting ingredients.
The Berry Booster
Blueberries are rich in antioxidants that neutralize free radicals to protect the skin from premature aging.
1 ½ oz Berry acai vodka
1 oz fresh blueberry puree
1 oz seltzer
Mix vodka and blueberry puree in a shake with ice. Top with seltzer.
Tequila Sunrise Makeover
Vitamin C is found in many of our favorite skincare buys, and for good reason. The antioxidant stimulates collagen production, protects skin from harmful UV rays and even improves texture problems.
1 oz Tequila
1 ½ oz freshly squeezed orange juice
handful of cranberries
Mix all of the ingredients in a blender and serve chilled.
Green Tea Mojito
Studies have shown the polyphenols in green tea can decrease inflammation in skin and even help prevent cancer.
1 oz white rum
1 oz freshly squeezed lime juice
1 oz simple syrup
4 oz brewed iced green tea
3-4 mint leaves
Muddle mint leaves in the bottom of a glass. Shake rum, lime juice, simple syrup and green tea in a shaker with ice. Pour over mint.
Spiked Pear Juice 
Pears promote a healthy glow because they are packed with skin-boosting nutrients — copper, potassium, iron, zinc, magnesium and vitamins C, E, B and K. Mix with a pear-flavored vodka for a light fruity beverage.
1 oz Seltzer
½ oz Fresh lime juice
1 oz Pear vodka
1 pear chopped
Mix lime juice, pear vodka and chopped pear in a blender. Pour over ice and top with seltzer.
Read more: 5 Foods That Give You Better Skin