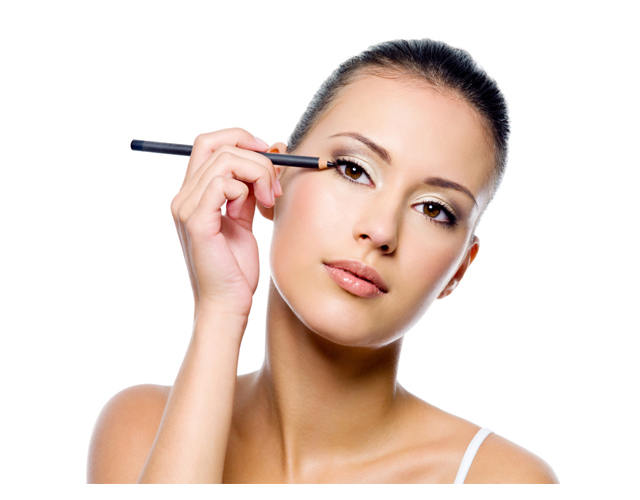 Dear Beauty Banter,
What eyeliner do you recommend for drawing a thin line or a cat eye?
Sincerely,
Becky from Maine
Dear Becky,
So many liners…what do I choose? Pencil, Cake, Liquid? When selecting an eyeliner, I opt to use a fine spindle (tapered) eyeliner brush and a cake liner. From an artists perspective, this is my choice of product when creating any type of detailed line. Although pencils are a nice choice, once you try this you will apply liner like a pro, and it is so simple to do! Here's how:
Step 1: Select a thin liner brush that is tapered to the point. There are many to choose from, I like the choices from MAC, and Krylon has a quality stainless steel liner brush as well.
Step 2: Select a cake liner, available in powder (matte effect) or cream (for a bit of sheen).
Step 3: Wet the brush (damp), then lie the brush on it's side, twirl to capture product, then simply lay it at the edge of the lash line and sweep from the inner corner outward.
For a cat eye effect, build the outer portion upward and outward, creating the desired effect. You may also use a mixing and lining liquid, which sets and seals the liner.
Enjoy experimenting, and always remember…liners look great as an eye accent using color- a great look for Spring is natural wisped lashes and a pop of sheer colored liner, minus the shadow!
Sincerely,
Pamela Taylor, Makeup Artist
Image: istock.com