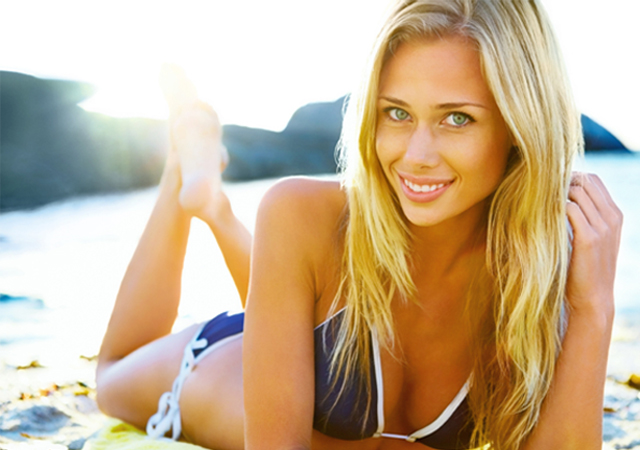 Dear Beauty Banter,
I'm going to be in the sun basically 24/7 this summer, how can I protect my hair color from the sun's rays?
Sincerely,
Camilla, from Miami
Dear Camilla,
Summertime is here and as we know the environment naturally impacts the hair on a daily basis. Here are some tips on how to maintain your hair color this summer:

New shampoo and conditioner: Because we are out and about more in the summer we tend to shampoo more frequently. Shampooing the hair is great but the surfactants used in many shampoos are very concentrated and can lead to dryness of the hair and scalp, as well as increase in hair color fading. My suggestion is to invest in a new shampoo that is lighter, sulfate-free and color protecting. This way you can shampoo as much as necessary without dehydrating the hair or dulling your hair color. On the other hand, I also suggest purchasing a concentrated conditioner that is color safe and moisturizing.
In addition to new shampoo and condtioner, I strongly recommend and cannot emphasize enough the importance of getting a hair treatment or mask, especially in extreme weather conditions. Treatments can be obtained at the salon professionally or done at home. I opt for the home application because they often are aromatic and can help to relax at the beginning or end of the day. Treatments are ultra moisturizing and nourish the hair very well. Most hair care lines have treatments based on your hair type, as well as the kind of coverage you're looking to get for your hair. Treatments are recommended at least once a week to twice a month basis, for healthy hair contingent on your sun exposure.
Sincerely,
Vicktor Stevenson, Hair Stylist