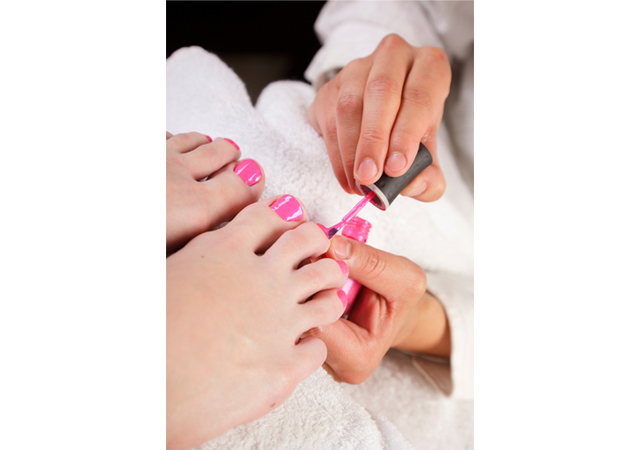 Dear Beauty Banter,
How can I make my manicures and pedicures last longer without having to go back to the salon?
Sincerely,
Stefania from NYC
Dear Stefania,
For the best results in keeping your manicures and pedicures lasting longer, follow these steps:
1. Make sure before applying polish your manicurist removes all oils from your nail plates and cuticles. Using a nail polish remover with acetone is a guarentee to remove all signs of oils.
2. The application of a good base coat such as that by Dior.
3. Apply two thin layers of color.
4. Then apply a top coat such as one by Sally Hansen or Revlon.
5. Every two days apply a thin layer of clear.
Please note that after a while it will become too many layers and begin to chip, but these steps will help.
Sincerely,
Myrdith Leon-McCormack
Myrdith Leon McCormack is a celebrity manicurist, columnist and contributing editor. She has worked with celebrities such as Kate Hudson, Sarah Jessica Parker and Carolyn Murphy and on several advertising campaigns including H&M, Neiman Marcus, and Bloomingdales. She has also made her mark working as lead manicurist for several fashion shows such as Vera Wang and Port 1961 and her work has been photographed by leading industry insiders including Patrick Demarchelier and Steven Klein.