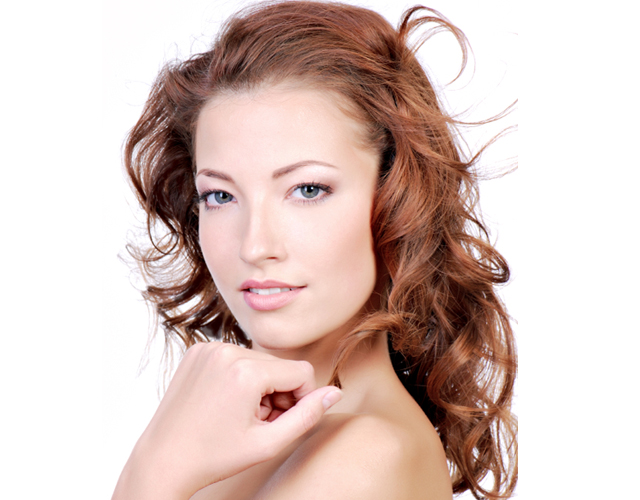 Dear Beauty Banter,
How can I get bouncy curls if I have straight hair?
Sincerely,
Jane from Chicago
Dear Jane,
Achieving a bouncy curly look with fine hair can definitely be a challenge but it can be done. Here is a fun, fast and effortless way to do that. Traditionally with fine hair, too much product would be frowned upon, which I actually agree with because you do not want to weigh the hair down. However, the right combination of the right products is key. Of course there are a million ways to achieve the same look, but here's my suggestion:
Pre blow-dry: There are four key ingredients, a volumizer or volume thickening agent, a curl enhancing product, light holding finishing spray and hair clips. Apply the volumizer directly to the roots, especially in the crown area and work evenly throughout the strands. Apply the curl enhancer from the mid-shaft to the ends. As you apply the product, twist hair to encourage curl formation.
Blow-dry: Rough dry the hair by twisting and drying it until hair is 90% dry. Twist hair in the diretion you desire it to fall. While it's twisted, roll it up into a pin curl as tight as you can and clip to your head. Note the smaller and tighter you roll the hair the more body you will get. There isn't any right or wrong way to twist the hair. You can be very structured in your method, or literally divide the hair into a few sections if you are in a rush.
The important thing to remember is to twist, twist, twist and then to spray the hair after it's clipped with the finishing spray and let it cool (the longer the better, but at least until the hair is cool to the touch). Drop hair and throw your head back and over, shake it up a bit and shazaam!!!! Bouncy, curly hair!
Sincerely,
Vicktor Stevenson, Hair Stylist
Image: istock.com