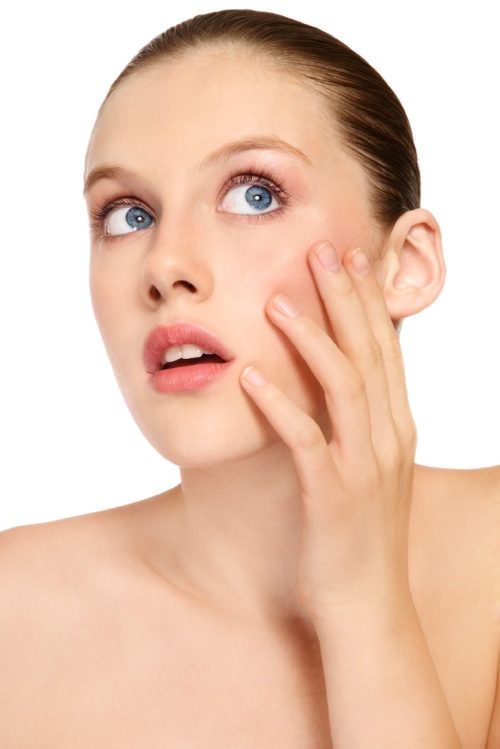 Dear Beauty Banter,
I woke up with a pimple and have a first date tonight. What can I do to fake clear skin?
Sincerely,
Mel from Texas
Dear Mel,
Apply tea tree oil as soon as you spot it. Avoid putting makeup on it all day. When you start getting ready for the date, apply oil-free moisturizer followed by a primer. My favorite is Smashbox's Photo Finish. It's lightweight and adds a blend of Vitamins A and E. It will reduce the appearance of fine lines and pores for flawless skin with a velvety finish. Then apply foundation avoiding the pimple. Grab a concealer and in a patting motion only apply right on top of the pimple. Apply transclucent powder to set the concealer. This will give you the clear looking skin you desire.
Another tip: When you get home, take off all your makeup, and re-apply the tea tree oil. In the morning, you will be pimple free.
Sincerely,
Stephanie Flor
Makeup artist Stephanie Flor intensively studies the beauty industry to position herself as a beauty expert and face transformer. Stephanie has been working alongside celebrities, editorial clients, red carpet and fashion shows backstage for the last three years. She holds press features in magazines like Time Out NY, Teen Vogue and endless blogs such as Makeup 411 and Talking Makeup.
Image: istock.com