As a beauty editor, it's part of my job to test out the latest and greatest in makeup, skincare, haircare and fragrance—so I know firsthand the products that are really worth the hype. So every weekend, I'm going to shine a light on the outstanding beauty products that I'm currently obsessed with—and that I think you'll love, too.
Summer means three things to me: loading up on SPF, eating my weight in BBQ as often as possible and perfectly wavy beachy hair. But actually getting those waves, without letting my natural frizz take control, can be really difficult. Fortunately, I've got the inside track on the ultimate beach hair products—and they aren't all sea salt spray. Here are the five essentials that you need to achieve those perfectly undone summer styles.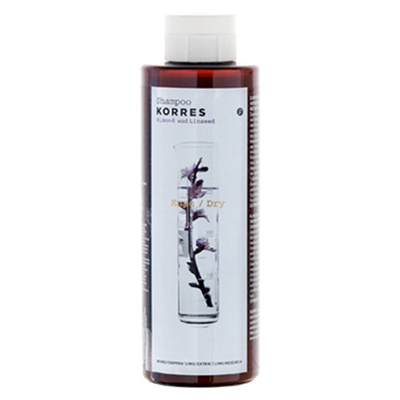 1. Korres Almond and Linseed Shampoo ($21.50).
You obviously can't have beach waves without healthy hair, right? That's where this shampoo comes in. When I moved to New York, I realized that the water was different here, and my usual shampoo was no longer working for me—it was weighing my hair down and making it feel greasy and gross. I tried for months to find a product that would cleanse my hair without drying it out or stripping the color, and this Korres shampoo is truly the best. My hair is clean but not stripped, it smells amazing and it has tonnes of body and movement—all crucial elements for beach waves!

2. Redken Heat Lock Smooth Glide ($19).
If you have natural waves (or a coarse hair texture, both of which are my hair's lot), the challenge for beach waves is fighting frizz—and that's where this miracle product comes in. After washing your hair, run one to two pumps of this serum through your hair and watch in amazement as your hair dries smoothly, softly and sans frizz into your most perfect waves and curls ever. Bonus: it also protects your hair from the rigors of heat-styling. This has replaced four separate products in my haircare routine, and if it is ever discontinued, I will weep—THAT'S how amazing it is.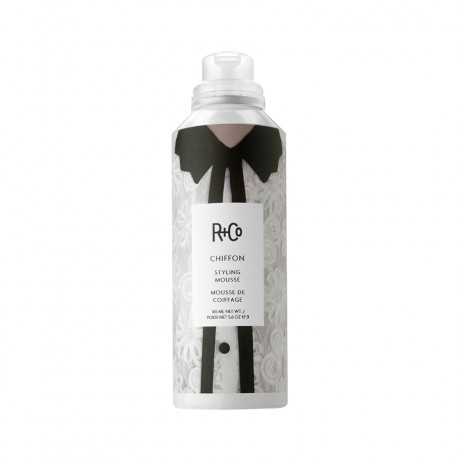 3. R+Co Chiffon Styling Mousse ($27).
If you want to scrunch your way to perfect beach waves, Chiffon is the product for you: a lightweight mousse that gives volume and curl to even the most recalcitrant hair. Feather-light for the fine-haired babes, yet tough enough to work on even the thickest hair (again, that's me!), Chiffon is the answer to all of your mousse prayers. Just squirt a baseball-sized amount onto your hand and work through damp or dry hair while picturing yourself on the beach.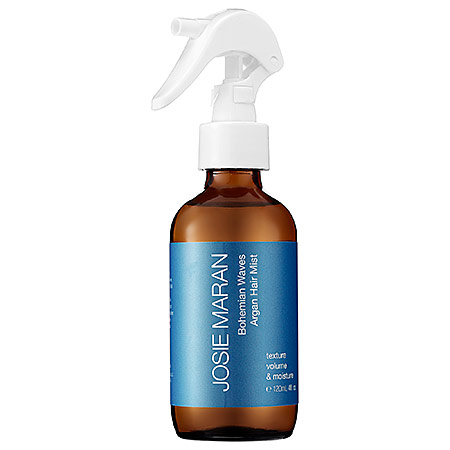 4. Josie Maran Bohemian Waves Hair Mist ($22).
There are A LOT of salt sprays out there that promise to give you beach waves, but in my experience, an awful lot of them just end up drying out—and tangling—your hair. Bohemian Waves is a true rarity: a beach wave product that works and leaves your hair in better condition than it found it. I'm obsessed with this because of the soft, loose waves it gives me with zero fuss or dryness. And because it's sulfate-free, it doesn't totally ruin my hair color when I use it.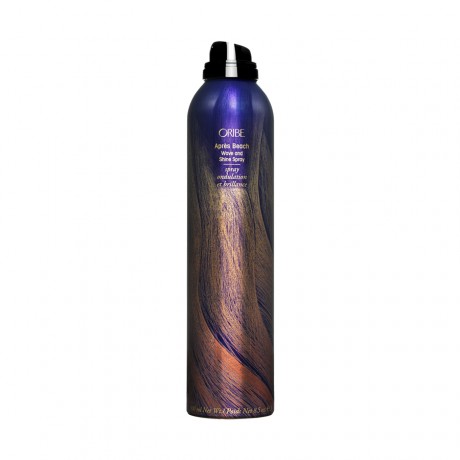 5. Oribe Apres Beach Wave and Shine Spray ($39).
A new favorite, this amazing spray has been the highlight of my hair's week. The game changing thing about Apres Beach is that it's an aerosol, so you don't have to soak your hair in order for them to dry into waves again. I keep this at my desk so that I can refresh my waves at work; just spray it through your lengths, scrunch, and dig your beach waves.
More from Daily Makeover: Natural Makeup Essentials for a Fresh-Faced Look.