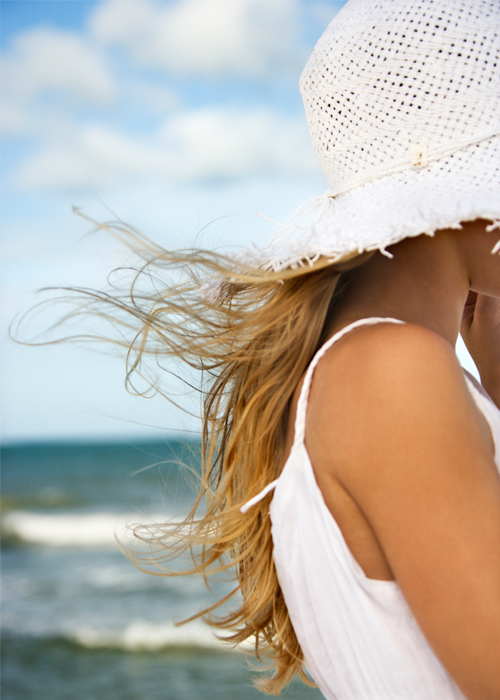 A day at the beach may relax your body and mind, but the salt water and sun can wreak havoc on your hair, leaving it dry and brittle for days to come. To repair your hair, try these quick fixes for immediate results.
After A Swim
Right after going for a dip, skip brushing (it'll only end in split ends) and grab a sea salt spray for natural beach waves. We love John Masters Sea Mist Sea Salt Spray With Lavender ($16.50, johnmasters.com) because it adds texture and volume without drying out hair.
When There's No Time To Shower
Heading out for cocktails right after taking in a few rays? To rehydrate and detangle, apply Schwarzkopf Professional BC Hairtherapy Oil Potion Liquid Oil Conditioner ($21, schwarzkopf-professionalusa.com) before brushing through with a wide-toothed comb. Unlike other hair oils that weigh down hair, this light formula keeps hair hydrated and bouncy, even when applied to dry hair.
In The Shower
Spending days in the water, or even just in the sun, will leave hair parched. A deep conditioner after your trip is a must. Envix Premium Line 20-in-1 Hair Masque ($27, braziliansupplements.com) not only repairs damage from the elements, but also protects hair for your next outdoor excursion. The blend of proteins (keratin, collagen, silk) and oils (flax seed, macadamia) as well as amino acids and vitamins strengths the hair while moisturizing and adding shine. Apply to damp hair and let sit for three minutes, then rinse.
Read more: Hairstyles To Wear To The Beach