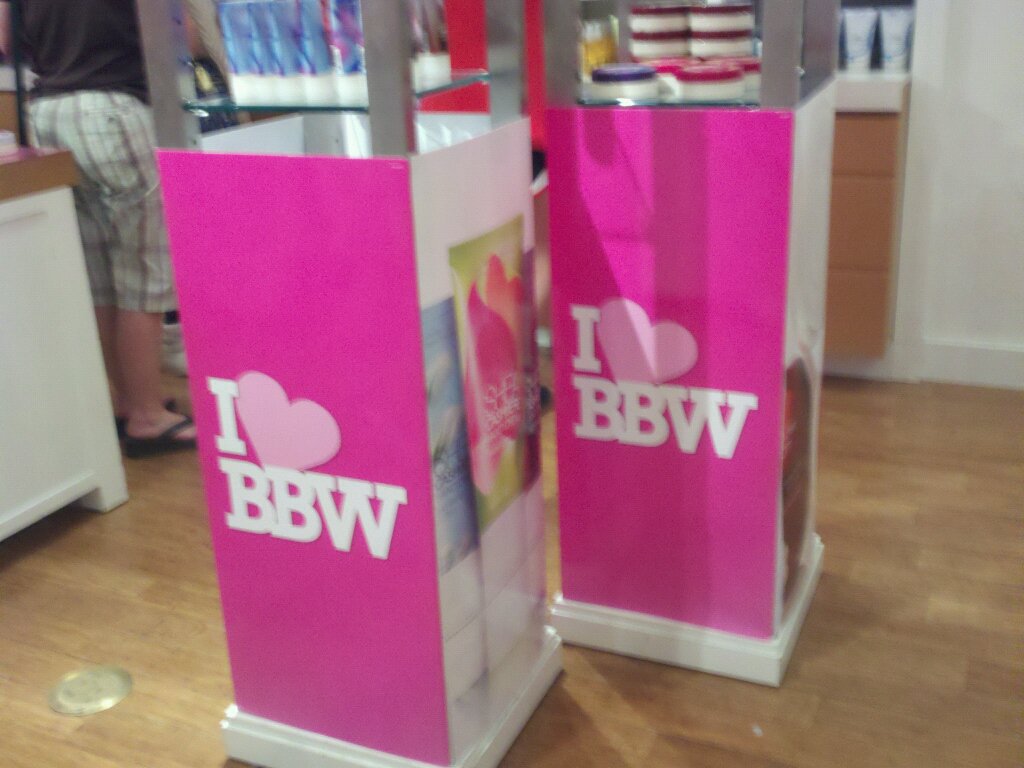 Bath & Body Works seems to be offending people yet again with their latest in-store advertising. The company, who yes, commonly refers to themselves as "BBW", put up signs in their store with "I heart BBW."
Some shoppers wouldn't think twice about this acronym, but others (can we say, teenage males) have been referring to a certain category of the population in this way for years. After the incident with a naked woman covering her private parts in one of their past campaigns (which caused public outrage), you would think the company would be more careful.
What do you think of the signs? Do you think people need to just grow up, or that Bath & Body Works needs to stop using the acronym? Let us know below!
Image via reddit