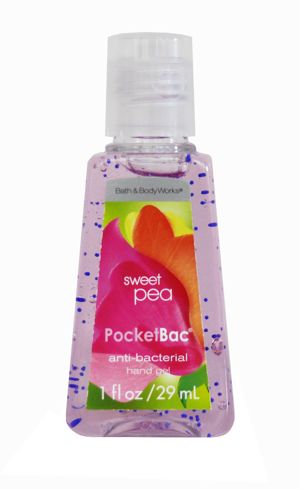 I had a major gross-out moment on the subway this morning. I commute from my apartment in Brooklyn into our Manhattan offices by way of three subway trains. One of those trains, the L, is notoriously crowded in the mornings. So today as I was carried into the train by a crushing wave of angry people, I settled into a nook that had me sandwiched between two burly men, desperately grasping one of the train's poles to keep myself from falling.
Now, because of the girth of these two men, and the fact that I was all bundled up in my winter paraphernalia, I couldn't really turn my head or body to look around at what was going on. Midway through the train ride, my purse started to slip from my shoulder. I let go of the pole to hoist my purse back onto my shoulder and as I was doing so, someone in the vicinity of my pole let out a mighty sneeze. I then put my hand back on the pole, only to feel something wet and sticky in the place where my hand had been. Apparently the sneezer hadn't been able to reach their hands up to cover their face mid-sneeze and ended up spewing who-knows-what all over the subway pole. Gross.
And that dear friends is why I always, ALWAYS, carry a bottle of hand sanitizer in my bag. It's not like I could rush to a bathroom to instantly wash off the gross gunk on my palm, so I had to wait patiently until I could dislodge myself from my burly bookends and then frantically scrub my hands with sanitizer. Again, ew.
So, yes, I am one of those people who is constantly pulling out the hand sanitizer. I stock up on bottles of sanitizer like it's my job. That's why I'm loving these reformulated Bath & Body Works PocketBac Anti-Bacterial Hand Gels. They come in 18 awesome fragrances that kill germs and feature moisturizing Tahitian palm milk to keep your hands soft and supple instead of dried out and chapped. Best of all, they're only $1.50 a pop, so they're easy on your hands AND your wallet.
Turns out I'm not the only fan of the pocket-sized protectors. The BBW team hit Sundance last week in their Anti-Bacterial Van spreading the germ-killing love with the stars. Fans of the PocketBac included Malin Akerman, Ryan Gosling, Terri Seymour and America Ferrera.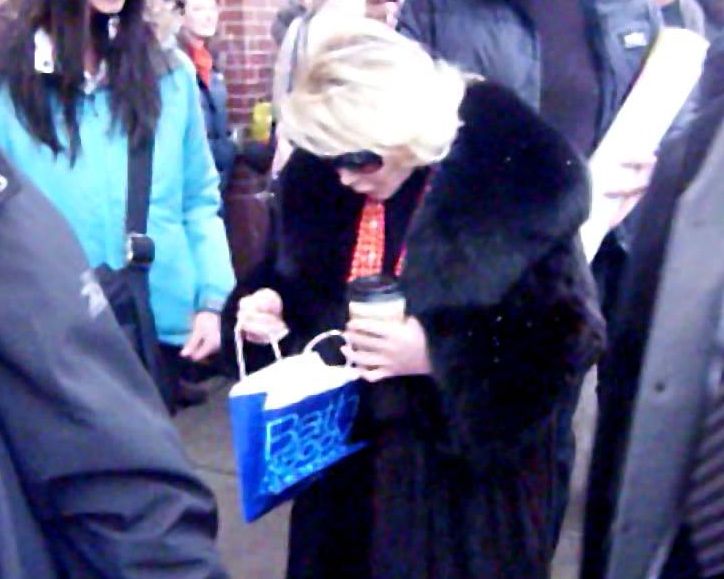 Photo: © Bath & Body Works
But perhaps my fave celeb story is that of Joan Rivers. Apparently Madame Joan carried her bag of BBW goodies up and down Main Street, telling everyone and anyone how cute the PocketBacs were. The photo at left of her checking out her bag is priceless. Bath & Body Works PocketBac– kills germs, softens hands, smells great and is Joan Rivers-approved.
As one the web's largest beauty sites, DailyMakeover.com constantly receives products from beauty companies for editorial review. Please read our Editorial Ethics Pledge if you'd like to know how we select products to feature.