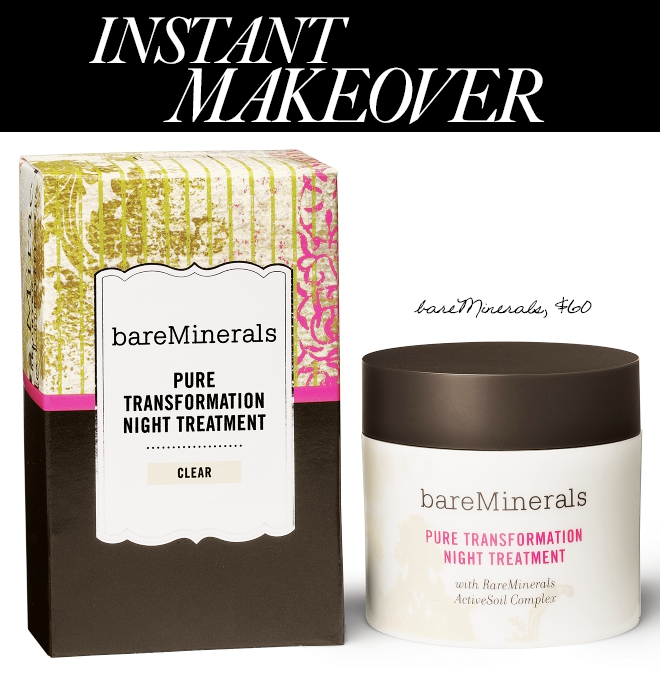 We're always told to take our makeup off before bed for better skin, but BareMinerals Pure Transformation Night Treatment ($60, bareescentuals.com) is a powder makeup designed to be worn while you sleep. Not only does the mineral powder formula instantly cover imperfections so you look your best in case you're not alone, but the ActiveSoil complex helps to shrink pores and make skin look more luminous.
The treatment comes in four different shades, so it blends into your skin (unlike those pink acne medication spots we've been known to sport at bedtime). And if you have sensitive skin, no worries. Our acne-prone tester didn't find it to cause any flare-ups.
Are you willing to wear makeup to bed? 
Read more: This Sparkly Top Coat Transforms Your Favorite Eye Shadows