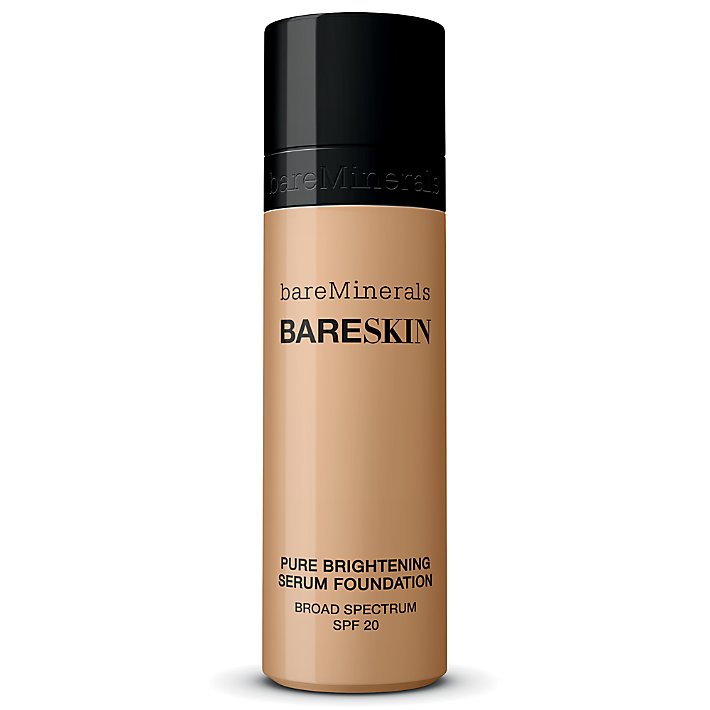 You know how you see the "bestsellers" and "most popular" products in beauty stores, so you of course scoop them up, but then you realize you have no idea how to work them? In "How It Works," we're going to explain to you exactly how to get the best use out of your products, whether they are cult classics or hot off the conveyer belt must-haves. We'll teach you the basics, as well as a few industry expert tips to make sure you're getting the most out of everything you buy.
Liquid foundation is a girl's best friend, but most formulas start to get too heavy when the warmer months come around, forcing us to abandon them during the summer. That is, until bareMinerals launched their first ever liquid foundation, a lightweight formula that provides seamless coverage and contains SPF. Honestly, we had to see it to believe it, and now that we have, we're hooked.
MORE: Best Drugstore Foundations: Look Good Without the Hefty Price Tag
Product Perks: 
It's free of ingredients like oil, silicone, parabens, and fragrance, making it ideal for sensitive skin.
It works as a liquid foundation and brightening serum, so while it works on giving you great coverage, it also helps even out your skin tone.
The light and airy formula makes it perfect for the summer, plus it also protects against harmful UV rays with SPF 20.
How It Works: 
To get the best out of your application, pair the foundation with the new bareMinerals Perfecting Face Brush, which has a unique shape of containing a "reservoir" in the center to hold drops of the product before you begin application. Shake the foundation first, and begin with a single drop. Use the brush to blend in the foundation on your face, and apply more as needed. The amount of foundation you use should depend on the coverage you're trying to achieve. For sheer coverage, the recommended amount of foundation is 2 drops and 4-6 drops are recommended for medium to full coverage.
Where to buy: bareMinerals bareSkin Pure Brightening Serum Foundation, $29, bareEscentuals.com beginning May 1st 2014