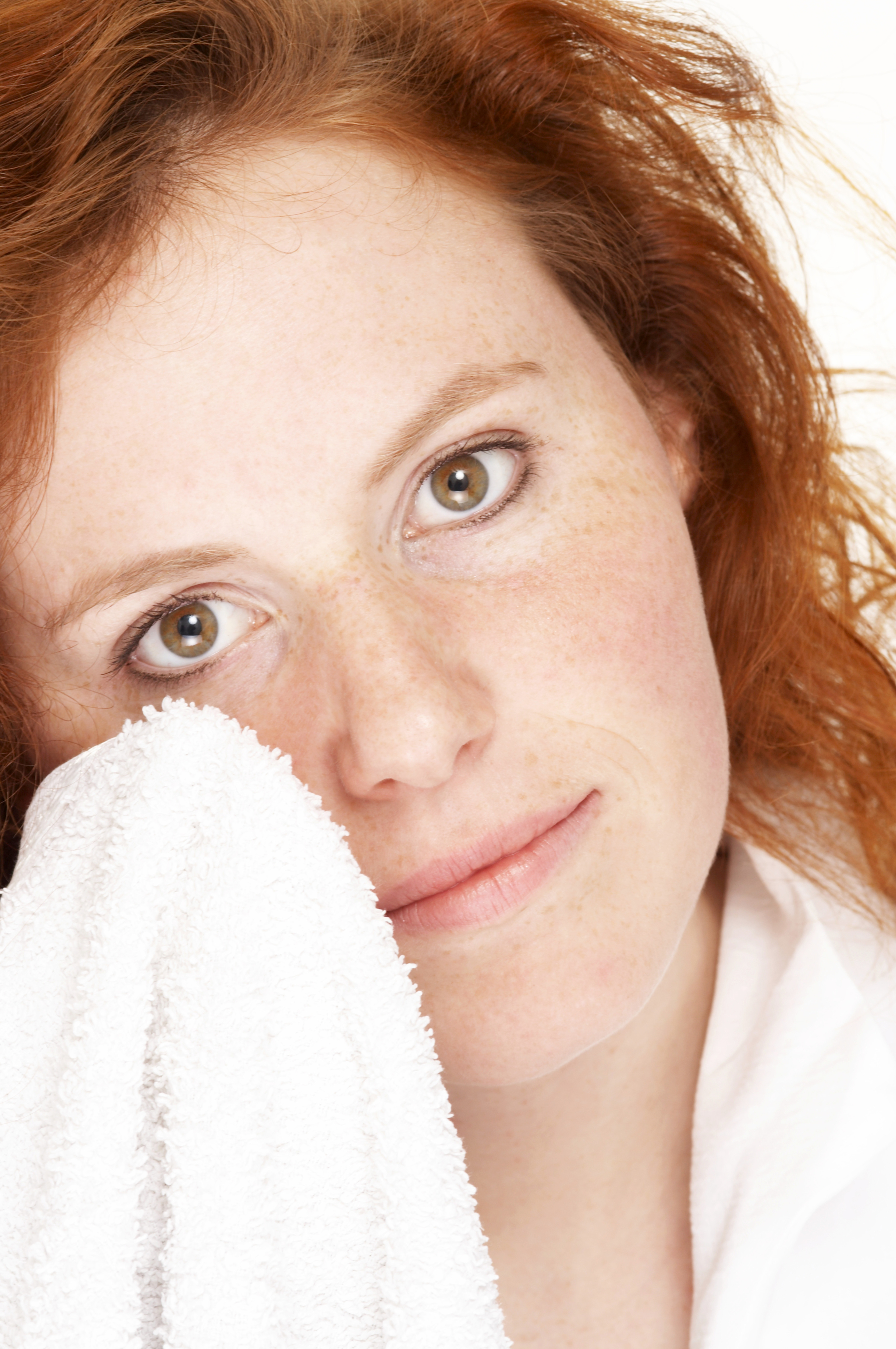 Whether it's a sudden irritation or a chronic issue, we've all experienced skin redness at some point. It can be uncomfortable, inconvenient, and just plain annoying. That's especially the case if we don't know why it's occurring — or what we can do about it!
One of the most common reasons for skin redness is rosacea: A chronic inflammatory condition that tends to first appear in your 30s. "Rosacea redness can be triggered by stress, alcohol, extremes in temperature and spicy foods. While people with fair skin over age 30 are more likely to get rosacea, but it can affect people of any age, from any background, and if left untreated, it can worsen over time," says Doris Day, MD, board certified dermatologist who practices at Day Dermatology & Aesthetics in New York City.
MORE: 10 Things No One Ever Tells You About: Eczema
"The best way to instantly reduce redness is stop over exfoliating," says Adriana Martino of SKINNEY Medspa. Use a gentle exfoliater. "I like a product by YSL called INSTANT PUR Gommage. It is so luxe, it actually feels and looks like you a pouring honey on your skin. You skin will look and feel refreshed, without redness. Use an anti-inflammatory naturally like cocoa powder mixed with honey for an at home treatment," says Martino.
Photo facials will instantly calm any redness and even help with Rosacea: The light actually breaks up any restricted capillaries. "Bonus? You will get a summertime sun-kissed glow afterward," says Martino.
MORE: Dry Skin: The Best Skin Creams to Moisturize Your Face
Avoiding harsh, irritating ingredients in your products, such as witch hazel and alcohol, is a great place to start in the battle against redness: It also helps to avoid fragrance in skin care products when possible. "The best way to figure out a skin care regime tailored to your needs is to visit your dermatologist. A new prescription product called Mirvaso Gel was just approved by FDA for the persistent facial redness of rosacea. This is the first and only treatment specifically developed and indicated for rosacea redness," explains Dr. Day.
Mostly, taming skin prone to redness is more about what not to use: Avoid harsh cleansers, detergents, abrasive scrubs with large particles, and treat your skin with some T.L.C. Cetaphil or Cerave are good gentle cleansing choices. "Look for skin care and makeup products that are fragrance and alcohol free, as both can be deal breakers for skin that gets inflamed easily. Don't use too many products at any one time, since it will be harder to know what is causing the redness. Fewer ingredients in any single skin care product is also the safest way to go. If your skin is red and irritated, skip the acids until the redness clears up," says Wendy Lewis of BeautyintheBag.com.
Image via Giuseppe Graziano/Getty Images