I have a much needed hair appointment on Friday. It is much needed for two reasons: 1.) My hair color has faded to a mousy unattractive brown. 2.) The hair cut I received two months ago has grown out and now looks like a mushroom.
Not. Cute.
Now I'm debating on what to do with my hair this time around. Right now my hair is about shoulder length and pretty much all one length. Booooring! My last drastic cut was back in July when I lopped off four inches. Before that it was last Christmas when I decided to give myself straight across bangs. I recently decided to grow out my bangs but now I'm regretting the decision. I happen to think that they looked sassy and smokin' on me!
This is a picture of me and my good friend Maryn (L) in LA outside of the Chateau Marmont at the height of my bangs' feirceness.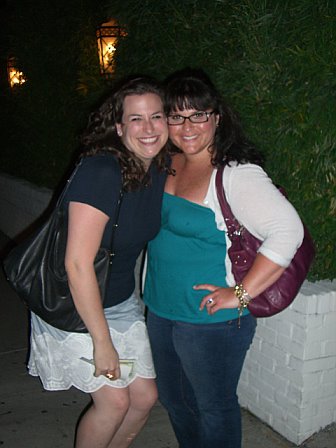 This is a picture of my bangs a few months later when I decided toget them trimmed. My stylist gave me a quasi-mullet. It was shortly after this that I stopped seeing her and decided to grow the bangs out.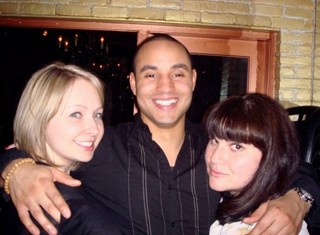 I get mixed messages with the bangs. A lot of my friends tell me not to do it and when I ask them why they reference the time when they looked like a mullet in the picture above. They seem to forget how awesome they looked when I first had them cut!
Personally I loved my look when I had the straight across bangs. They weren't diffucult to manage at all and were surprisingly versatile. It will be a game time decision on Friday but I'm pretty sure I'm leaning towards a full on set of bangs.
It's either bangs or go full on blond. I've always wanted to try. Thoughts???