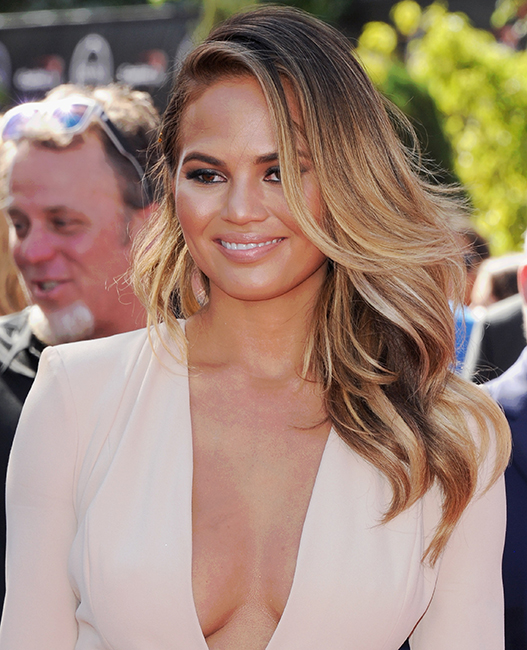 If you're looking to brighten up your look with some highlights, it's time to acquaint yourself with the increasingly popular balayage highlight technique. In major cities across America (yes, including celebrity hubs like New York City and Los Angeles), balayage highlights have become just as popular, if not even more, than traditional foil highlighting. "Balayage used to be considered a specialty technique, but because it is in such demand, more salons are offering it," explains Donna Tripodi of NYC's Eva Scrivo Salon.
Balayage, which is also called "hair painting," creates the most natural-looking results because the colorist paints on the highlights by hand, and can scatter them throughout your hair in a more truly "sunkissed" and haphazard pattern. "When using foils, you work row by row, which makes the highlight pattern look very linear and grid-like. With balayage, you have more flexibility on where you want to place the highlights so the resulting pattern can look more natural," says Tripodi.
The "painting" of the hair also creates a more natural-looking color. "With balayage, I start painting the color on at midshaft which is where the sun naturally hits your hair the most. Then, I gently paint up to the roots, which makes the growth at the scalp look more gradual. When you use foils, the entire section is coated evenly with color, then wrapped up in the foil, and the heat from the foil makes that piece uniform in color from roots to tips. Also, because you work in rows, the demarcation at the roots [when it grows out] looks like a straight line," explains Tripodi.
If you're in search of the grown-out ombre highlight effect, balayage is the way to go. It also has another added benefit: Longer lasting results. "Since the grow out at the roots isn't as obvious, you can wait a litter longer before getting a touch up," she says. Foils usually require a visit to the salon every six weeks, but with balayage, a client can go eight weeks or even a little longer.
However, if you have dark brown or black hair, balayage alone may not be the best option for you. "To lighten up dark hair, you need the heat from the foils to achieve a very light effect," cautions Tripodi. "I sometimes like to use both techniques on a client to create a mix of bold and natural-looking highlights. It's important to find a colorist who knows how to do both techniques to achieve balayage highlights on dark hair. They truly are different and it's about choosing which one is good for you, as opposed to finding a colorist who just does one technique or the other," advises Tripodi.
And a final word, no matter which technique you get: "It takes 72 hours for the cuticle of your hair to close after its been opened during a coloring process, so try to wait that long before shampooing. You can rinse and condition your hair, but don't wash it with shampoo. Use a dry shampoo if needed. This is especially important for redheads," Tripodi cautions.
Read more: The Best Celebrity Highlights