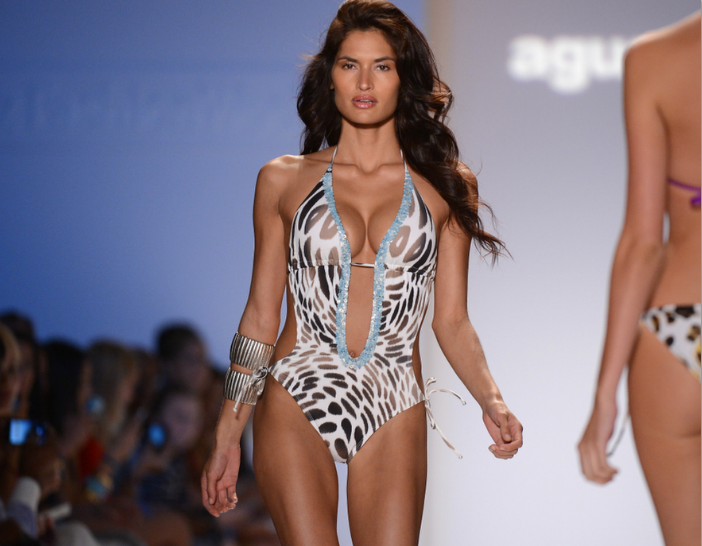 When you're flipping through a slideshow of pictures chock-full of seemingly (read: very) flawless bodies from Miami Swim Week, there can be a tendency for things to go one of two ways. One, you put down the box of cookies and hit the gym, or two, you finish the box of cookies and order an entire pizza for yourself in a fit of emotional eating therapy.
Fret not, ladies of the real world. Our sister site, StyleCaster News, went backstage at Miami Swim Fashion Week and got a few key secrets from behind-the-scenes on how the models look their best. Trust us when we tell you, according to their report, even swimsuit models need help to look good.
This one seems obvious, but bronzer is apparently used liberally on the models — not just on their faces but on their knees, butts, chest, and anywhere else the light hits — just before they hit the catwalk. Bronzer can quickly be overdone, so we recommend reading up on how to get the look just right here. Our favorite tip from the StyleCaster News source, however, is to use baby powder and hairspray to keep the models' bikinis from riding up. Genius! We love this hairspray from Dove to get the swimsuits to stay in place.
For the rest of the tips from backstage, read the full article on StyleCaster News here!
Image via Getty