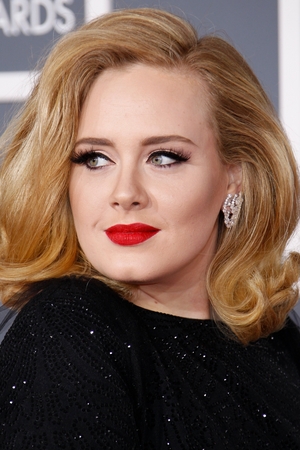 From the Grammy's to the Oscars, this award season's must-have main beauty obsession is the mighty lush lash! Falsies and extensions are being seen on everyone, and it really makes a glamorous statement when trying to get attention. For those of us at home, it may seem to be a daunting makeup technique, but I'm here to tell you it is much easier then you think.
If you don't have a steady hand or can't be bothered doing it yourself, then going to a lash extension specialist might be for you. You can choose any length and thickness and an application can last up to 2 to 4 weeks with touchups. Each lash extension is carefully applied to your individual lashes and looks so real that nobody will know what's different about you, except that your eyes look incredible. Even if you run out of the house with no time for any other makeup, your eyes will look well framed and red carpet ready.
If you want luscious lashes only at night, then try applying falsies. For an easy natural look try the Andrea Mod Lash #53 lashes ($2.80, Drugstore.com). You can purchase them at almost any drugstore and snip them in half. Use the smaller section and dip the seam into a little lash glue, then just drop them at the outer corners of the eyes for a fast flirty lash look. If you want a little more glam try a full set of lashes like the ones from Kre-At Beauty Mega Volume Lashes ($16, Barneys.com), Sephora's Flirt It Lash Duo ($8, Sephora.com), or any of the wild and crazy pairs from POP Beauty. After applying a bit of glue at the seam start at the inner corners of the eyes lightly pressing down as you go, laying them along the upper lash line.
Remember to always apply a little liner afterward to hide the seam, and then sweep one coat of mascara on to blend the real lashes with the false ones. Watch me apply the snip trick in my Youtube video for Carmindy's Black Tie Look at. Happy lashing!
As an established makeup artist, many beauty brands send me samples of their latest products for consideration. I only write about the items that I truly love and I always abide by Daily Makeover's Editorial Ethics Pledge in each of my Positively Beautiful posts.