In case you're new to These Lips Are Made for Glossin' you may not be aware that I've been in the process of going blond since February 2009.
I went from this: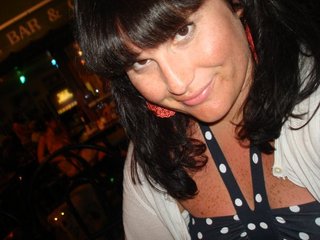 to this in less than 12 months.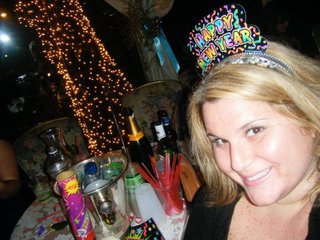 I am loving the blond hair but the bleaching and highlighting definitely takes a toll on my locks. My hair is a lot dryer and unruly than it used to be. Five weeks ago I tried out a new salon in Hoboken to get my highlights. My new guy, Billy, used the new Smooth Infusion line by Aveda.
Whenever I wash my hair I can always count on having to straighten the bottom of it. My hair is naturally wavy and while the top of my hair behaves itself, the bottom portion usually goes all buck-wild and does its own thing. Even when I get my hair professionally done the stylist usually whips out the Chi.
Billy put the Smooth Infusion Glossing Straightener in my hair and then proceeded to blow dry. Twenty minutes later (I have A LOT of hair) Billy turned me around to face the mirror and staring back at me was a drastically blonder head, but also a head of hair that was so smooth and glossy. My hair hadn't looked like that since it was my natural brunette color.
"Um. What did you put in my hair."
"The new line from Aveda."
"I'll take one."
Now in the mornings I use the Aveda Glossing Straightener along with my precious Morrocan Oil and I don't even have to heat up the Chi. My hair blow dries straight with a nice glossy sheen! If you have color-treated hair or just need a pick me up ask for a sample of the Smooth Infusion line next time you're at an Aveda store!