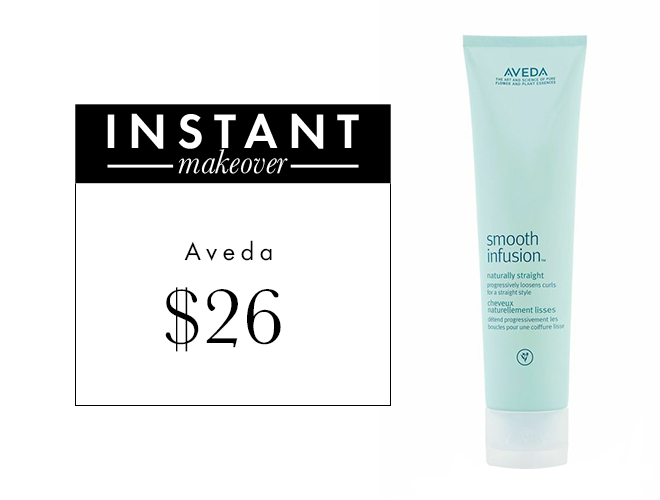 Occasionally we come across a product that bestows an immediate glow, changing our look (for the better!) in an instant. Since we'd be remiss to keep them to ourselves, we highlight these genius finds in our Instant Makeover series.
During my middle and high school years, I beat my hair up with a straightening iron every day, praying I would magically wake up to straighter hair come morning. As I've gotten older—and as wavy hair becomes more popular—I've learned to accept my natural texture. Still, there are days when I'd prefer a smoother style, which is where Aveda's Smooth Infusion Naturally Straight balm ($26, aveda.com) comes in.
The thick cream goes on towel-dried hair and works as you blow out your hair. The natural plant fibers work to loosen your curls, so you're left with straighter, frizz-free hair. What sets this product apart from others like it is the more you use it, the straighter your hair naturally becomes. In fact, 94 percent of users said after five consecutive uses of the product, their hair stayed straight for up to three washes. Maybe it is possible to wake up to straight hair after all.
Read more: 10 Most Iconic Celebrity Straight Hairstyles