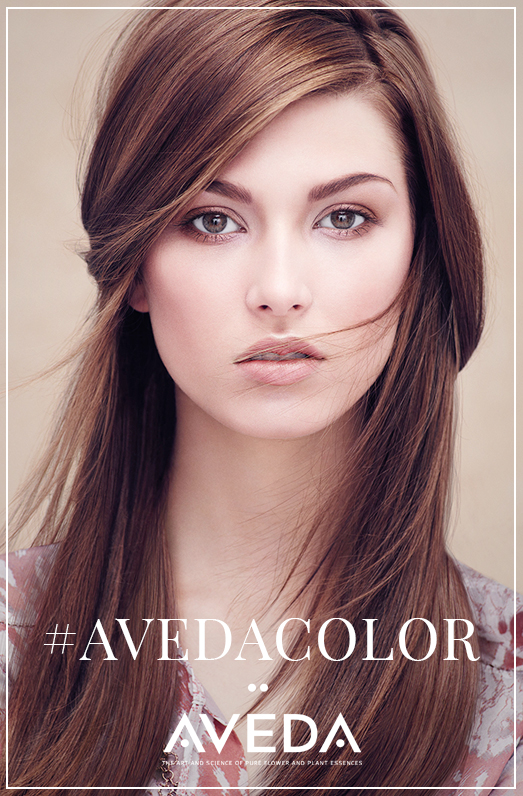 We've been having a serious love affair with coloring our hair, and we're pretty sure we aren't alone. From pastel pink to bold, bright red our editors are loving every bit of experimenting with fun, new hair trends. But after that initial new-hair-color rush of joy sets in, our next concern is how to best take care of our newly tinted locks. Thankfully, Aveda stepped in with a great new line of color protection products that help keep our Aveda color treated hair safe from damage and fading. How can you get in on the action? Get your Pinning fingers ready!
Aveda is launching their #AvedaColor Pinterest contest. If you've ever had trouble making the most of your color treated hair, then this is the contest for you, because the prize is a year's supply of Color Conserve Aveda products!
You will have until March 16th (that's just one week!) to enter, so head over to the Aveda Facebook Page and follow these super simple steps:
1. Enter email address in the form.
2. Pin one of the #AvedaColor images or select 'Pick My Own Pin' to pin your favorite #AvedaColor image from a URL.
3. Click ' Submit & Pin.'
You can pin a contest image, an image from the Spring/Summer 2014 Culture Clash Look Book, or any image of great color!
Ready to book an Aveda color service? Find a salon that offers Aveda Color here.
For more information about our relationship with Aveda, click here: cmp.ly/3