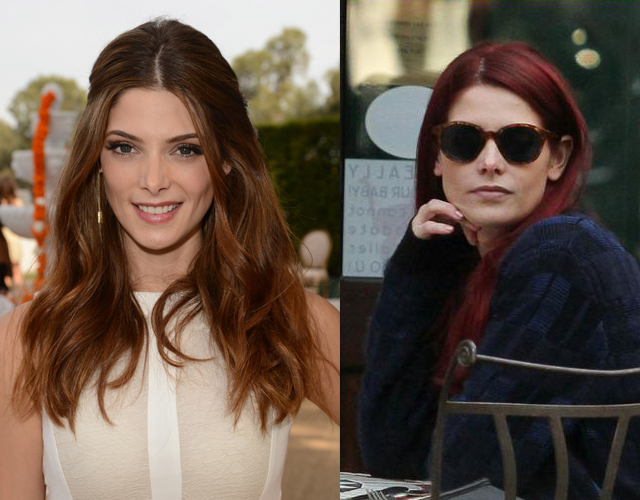 "Twilight" star Ashley Greene has ditched her light brunette strands and dyed her hair over the weekend to a fiery red hue. Greene, a longtime client of the Ted Gibson salon, visited Jason Backe, a lead colorist there, and tweeted Friday that "Jason Backe is working some magic on my hair at the Ted Gibson salon. It's going to be crazy and exciting."
Just as promotional tours are getting under way for the last "Twilight" film, "Breaking Dawn Part 2," Greene (who we all know as Alice Cullen) has taken the opportunity to shed her "Twilight" character once and for all. While we are hoping that the fire-red hair is for a new role (it is strikingly bright) it's nice to see Greene change her look up a bit, as she's known for a rather traditional take when it comes to her hair and makeup.
What do you think of her new look? Which shade do you prefer?
[Images via Getty, Jason Merritt/Just Jared]