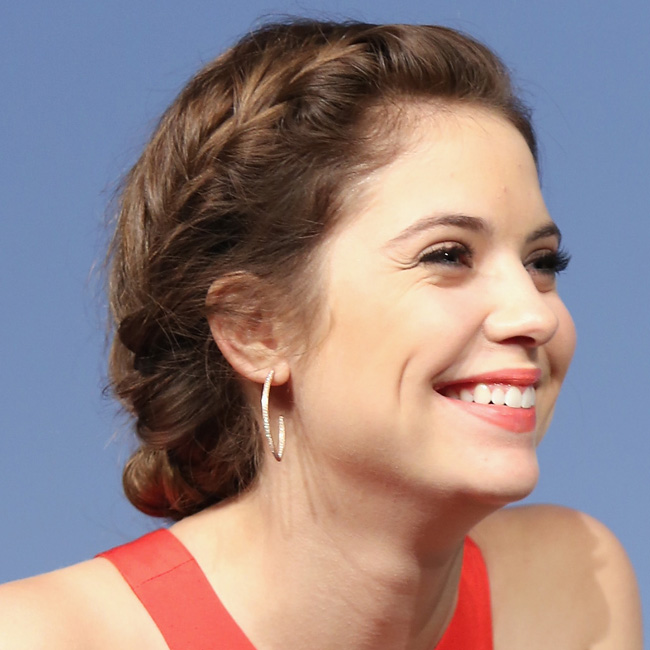 Braided updos don't have to be fussy. Want proof? Take a look at this casual hairstyle Pretty Little Liars' Ashley Benson (who just went brunette!) wore at South by Southwest while promoting her new film Spring Breakers. Here, we deconstruct the key points so you can try the braid yourself.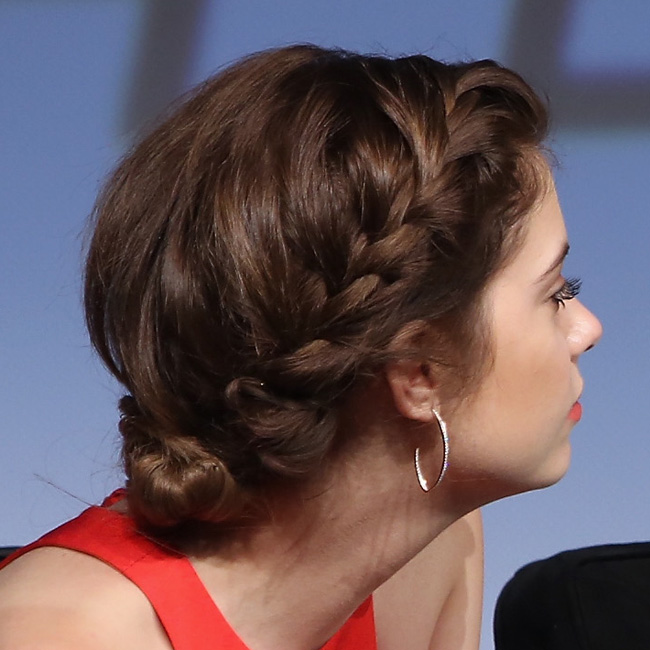 It's Two Braids In One
Ashley's braid is simpler than most updos because it's just two French braids coming together into a bun at the nape of the neck. The trick is to start the braid at the hairline so it's visible from the front.
The Stray Hairs Make It Casual
What makes this look perfect for daytime is how loose the braid is along the hairline. Stray hairs around the ear create a slightly undone feel without veering toward messy. Think brunch, not Coachella.
It's Perfect For Short Hair
Short haired gals have fewer options when it comes to braids. For example, with the Heidi and headband braid, hair needs to be long enough to wrap around the head. Ashley's updo, however is perfect for any length. Even if the hair can't twist into a bun at the nape of the neck, it can be pinned with bobby pins.