As we all know, fragrance plays a huge role in our day-to-day lives, as it triggers a tie to memory and often key moments in time. So, we obviously put a large emphasis on which scent works best for each event, whether we're the type of girl to have one signature scent, or a handful that we rotate through. Carlos Huber, the founder of Arquiste, is a former architect who took his vast knowledge of history and forayed it into the fragrance world.
We spoke with him below about the task of choosing your signature scent, what it means when "notes" are broken down throughout a scent, and the key things to look for when fragrance shopping. Read on below for his insight into the fragrance world.
Beauty High: First, can you tell me a bit about Arquiste and what inspired you to create the line?
Carlos Huber: I've always been very connected to my nose and every time I would do research on a building or city for work I would come across an anecdote, a part of the story, where I would think "What did it smell like???"
While studying perfume with acclaimed nose Rodrigo Flores-Roux, the idea that we could connect history, architecture and scent became more clear – in its essence, architecture, especially historic architecture, is experiential and tells a story, so what if we could research a specific time and place and recreate the olfactive experience tied to it? I realized that a lot of perfume brands spoke about 'inspiration,' but very little of it was based on real facts and thorough research. That's when I thought…can we prove and recreate an actual olfactive experience?
That started as my goal: to interpret the past and launch it into the present via our sense of smell.
What I also realized is that we were connecting inspiring, far-reaching historic moments with personal memories… So I choose to focus on moments and places that were familiar to me, which connected with my own history and own curiosity… each of the moments feels stronger and more authentic when it speaks to your own story.
BH: What would you consider the most important factor to think about when choosing a signature fragrance?
CH: For me, fragrance is both for others and for ourselves, so yes, its important to ask someone close if it smells good on us, but above everything, to ask ourselves if we like the story that that perfume is telling us…what it says about itself, and also what is says about us. It may suit us because of the way certain notes blend well with our own skin, or it may suit us because it matches our mood or connects us to a specific time and place that we are attracted to. The important thing is to fall in love with it.
Fragrance is more than just a luxury good or a beauty product, it is storytelling; as a fragrance brand I want to tell you a story that inspires you, and in turn a fragrance like Arquiste will say so much more about you when you wear it, it will speak of your taste, your own background and interests.  It shows you have an appreciation of scent as an art-form.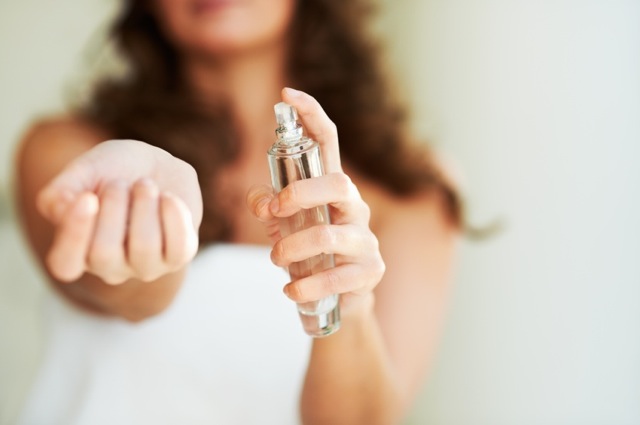 BH: What dictates the change someone makes from one signature scent to another? Is it a season in their life, a new environment, etc.?
CH: I like this question. I think it can be a number of things: the time of day, the place you are in. The same way that you dress for your day or the occasion, you should 'perfume for the day'. I personally like to play with perfume a lot and use different ones for different reasons. It depends on my mood, on what I want to feel like that day; with the 'golden aura' of a Louis XIV or the darker, more leathery mood of a 19th century dandy. I like being able to connect with a story that moves me or inspires me.
BH: How can you describe the difference between high and low notes, and how will someone know which is better for them?
CH: Opening notes (or high notes) are the ingredients and accords you smell when you first spray the fragrance. It is usually the accord that announces you the first phase of the perfume; it can be crisp, refreshing and fruity (zingy citrus fruits are wonderful top notes).
Then you have middle notes, which give shape and form to the heart of the fragrance (for example, rich florals); lastly, the background notes are the scent that you get after an hour when the perfume dries down and blends in with your skin, they are generally headier and work with your own chemistry so the perfume lasts and seduces (woody, mossy or animalic notes).
BH: What different decisions go into picking a perfume for a man versus a woman? An older woman versus a younger woman?
CH: "Gender" in perfume has generally been associated with the type of marketing behind it, which in more recent times focused on making floral perfumes "feminine". There are certain notes that act as 'codes' and are meant to make people feel comfortable in their choices. That said, I think it's worth it smelling with an open mind and choosing something that's different.  There's nothing sexier for me than a spicy-woody fragrance on a girl, or a sophisticated powdery mossy fragrance on a guy.
The most important thing is to try it on skin and see how it smells ON YOU. Your own skin and chemistry is very important in determining if it smells feminine or masculine.
As far as age I think it's more your own perception of how you are 'supposed' to smell, and I think that it goes back to the idea of 'perfuming for the occasion' and of telling a story through your scent. If you feel young, then wear something that represents how you feel. If you want to feel sophisticated and formal, don't shy away from what could be misinterpreted as old-fashioned fragrances (powdery, rich floral or oriental perfumes). They can be super cool on a hip downtown girl.
BH: Testing fragrances in a store can be confusing, because after a while all of the scents begin to blend together. What tips do you have for testing out a scent before making a final decision?
CH: Be selective. Take a whiff from different scents on the bottle, but try only your favorites on skin.  Then, analyze if we like the top notes that strike us first, they should feel sparkly and alive… then check if the dry-down is good on you. It should blend with your own scent, your own skin…being long-lasting but at the same time soft and velvety. You don't want to feel like you are 'painted over' with a thick layer that doesn't let your skin breathe.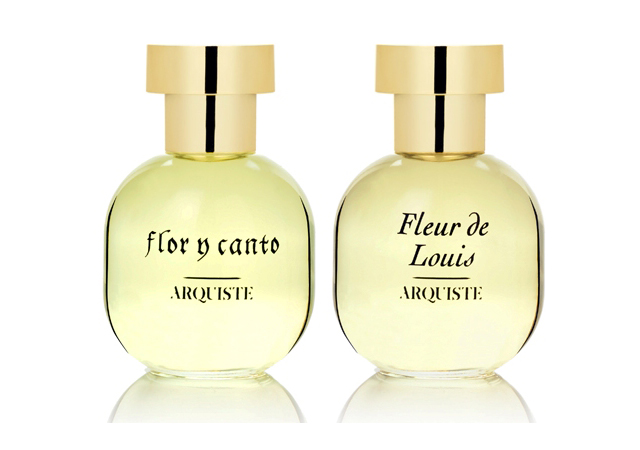 BH: What kind of woman do you envision wearing "Flor y Canto"? What kind of woman do you see wearing "Fleur de Louis"?
CH: Flor y Canto is a "va-va-voom" character. It's a very natural, lively scent and so I think there's a happy feeling tied into that rich, opulent seductive side. It's a happy, smiling beauty.
I love Fleur de Louis, and I love how different it is on a man or a woman. I think it's incredibly sophisticated on a woman, and its crisp, green notes balance the floral of it very well. It's a more formal, European idea of perfume (after all, it's based on 17th century French formulas), and goes well with women that like florals that are more elegant and radiant.
BH: What are tips you can give to someone who is trying to choose their signature fragrance for the first time?
CH: Have fun with it! Its perfume after all – think of who you want to be and how you want to feel, what story you want to tell that day…
BH: What role does the bottle play when choosing a fragrance, i.e. an atomizer versus a crimp pump? Does this have an effect on the smell of the scent?
CH: The difference exists between a spray or atomizer and a 'dabber'. Perfumers prefer spraying because it diffuses the scent better. It reaches a larger area and distributes the scent molecules on a surface more uniformly. For me the importance of the actual glass bottle resides in how well it feels on your hand. Is it comfortable to hold? Does the weight speak of this quality? Quality packaging is important.  But the most important thing is how it makes you feel. We want a smile in the end.
Photos via Spencer Wohlrab; istock.com; Arquiste.com