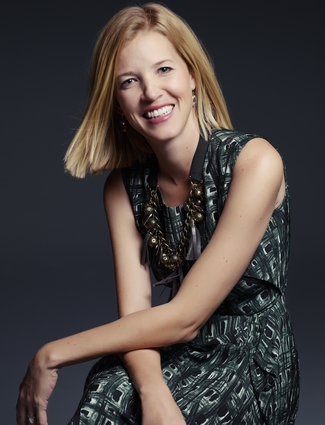 Photo: Getty Images
Take one look at Lela Rose and you'd never guess that she's a day past 40 years old. Her explanation: "I started using Botox in my early 30's. I was an early adopter, and I'm Texan, so you know we like to do things to our face," she laughs. I must say, her facial expressions looked very natural, not like that "frozen face" that I think is the main reason some women are scared to try the prescription medicine that relaxes forehead muscles to improve frown lines. "I definitely think it's been a great preventative step from aging. I'm not creating the same lines I used to for years, so now I don't have many lines at all. And as a result, I go less often to get it done–about 8 to 9 months," says Rose.
What was once an anti-aging treatment that only the over-40 year old stars and socialites could afford, Botox is now a household name and nearly 11 million treatments were performed in the United States in the last year. "I have so many tools in my 'rejuvenation tool box' and Botox is still at the top of my list because it is so precise and powerful. It's the most reliable product I have to make my patients look their best without the downtime and patients are really looking for that," says NYC dermatologist Doris Day, who's seen a widening in the age range of her patients who ask about the treatment.
It seems that there's less fear of trying Botox not because the formula has changed, but because the injection techniques have changed. "Dermatologists were a bit too eager when Botox was first introduced, but now we have evolved. We do it differently now," says Day. "It's really for the 'elevens'–those vertical lines between your brows– and you can't buy that area back later in life. It's very difficult to treat in other ways," she explains.
According to Rose, the benefits of Botox aren't just cosmetic, but also a big confidence booster. "Trying to get a good night's sleep and put cucumber slices on your eyes doesn't work anymore. That's the old thinking. I've always been vocal about how I use Botox, because when you find a good pair of shoes or a great shampoo, don't you tell your friends? That's how I feel about Botox. When you look and feel good, you create a happy and positive atmosphere. Isn't that what we all want to do?"
Your Most Embarrassing Beauty Problems Solved
At the end of the day, Botox is still a prescription treatment and you should talk to your doctor if it's right for you.
To celebrate the ten year anniversary of Botox, they're giving five winners a Lela Rose makeover! Go to <a href= https://www.womenjustlikeyou.com/index.aspxtarget="_blank" https://www.botoxcosmetic.com to share your- or a friend's – personal story about anything inspiring you do for your loved ones or community. Five lucky ladies will win a round-trip ticket to NYC, get styled by Lela Rose and also get their hair and makeup done, then have their picture taken and featured in People magazine's September 2012 "Best & Worst Dressed" issue.