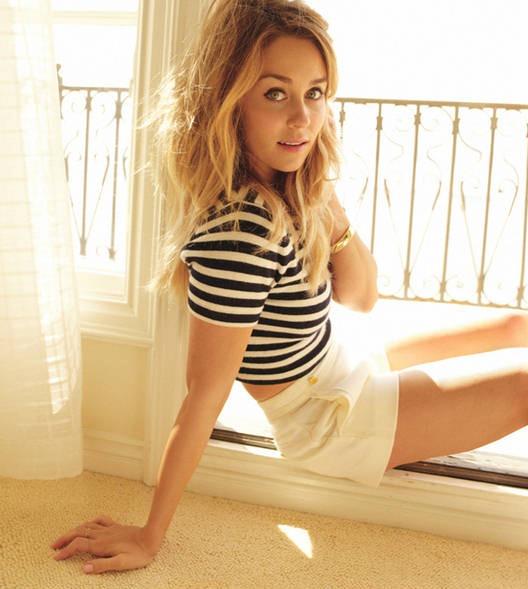 In the '80s and early '90s magazine covers were reserved for supermodels. Then a shift occurred and readers clamored for A-List actresses instead of fashion's elite. It seems, however, that the tide has turned once again and it isn't actresses that are able to sell magazines anymore. Instead, it's musicians and reality stars that are stepping into the magazine spotlight.
The New York Times points to recent Cosmopolitan sales as evidence of this new change. "At Cosmopolitan, the best-selling cover this year featured Kim Kardashian in April, with 1.2 million copies sold, followed by the singer Miley Cyrus in March with 1.1 million copies. In 2012, three out of five of Cosmopolitan's top covers featured the celebrities Demi Lovato with 1.379 million copies sold, Khloé Kardashian at 1.354 million copies and Selena Gomez at 1.334 million copies," the article says.
While the Times suggests its these celebrities' strong social media presence that affects their sudden popularity, we have another theory in mind. Could it be that we're now looking to these stars because they serve as beauty inspiration?
Lauren Conrad may have started as a reality star on The Hills, but today she is a beauty guru, whose makeup and hair tutorials have garnered serious popularity on the site The Beauty Department. When Glamour chose Conrad to grace their 2012 cover, it turned out to be the highest selling issue of the year. The Kardashian sisters have become beauty icons in their own right, with both a makeup line and a self-tanner collection, not to mention legions of fans who copy their signature glossy blowouts and contoured makeup.
On the other hand, most actresses are blank canvases that are continually changing their style to reflect the characters they play. Musicians and reality stars have a specific look that fans either relate to or want to emulate.
Which magazine are you more likely to buy? One with an established actress or a budding singer on its cover?