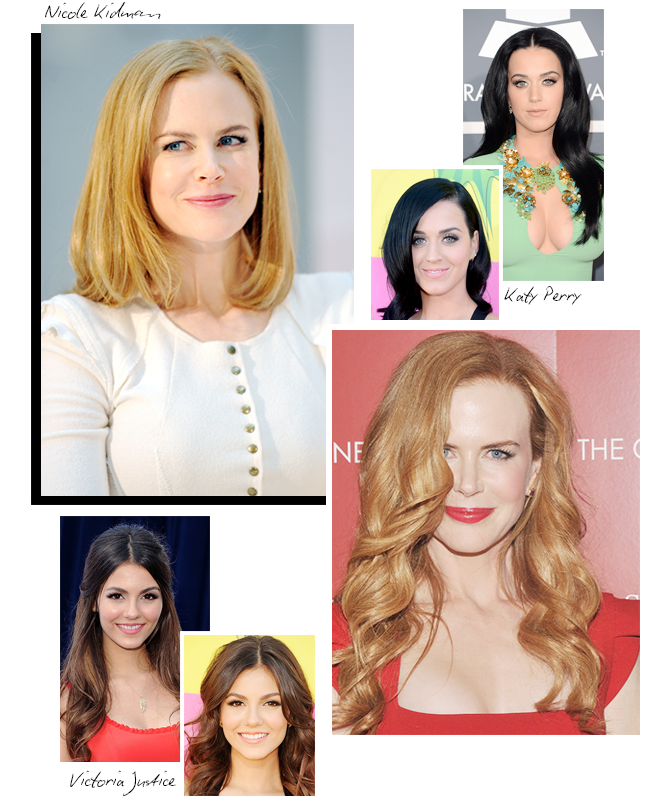 I can't help but notice a recent surge of celebrities who are taking out their extensions. Nicole Kidman, Katy Perry and Victoria Justice are among those who have been seen wearing more conservative hair lengths. Is it possible we're seeing the end of super long hair extensions?
It's not exactly a secret that A-listers' hair isn't 100% natural. Perry told Us Weekly she wanted to pull her extensions out and Kidman has been seen sporting bald patches, a tell-tale sign of someone who uses artificial hair too often. It's a great way to change up a hairstyle quickly for a walk down the red carpet, and many times it's necessary for a particular film role. So why the sudden change?
Giuliana Rancic might have been the one to start this trend. In 2012 the E! host told Allure, "I do have individual hair extensions—Melissa Brown and Tracey Cunningham tag-team my hair," but  in January she showed up on camera with shoulder-grazing hair. I'm all for these new, shorter 'dos, especially since we've seen the consequences of wearing extensions for too long.
What do you think? Do you prefer the more natural hair lengths, or do you love the look of extensions?