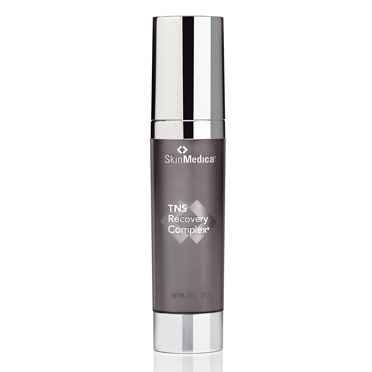 As we get older, our basic skin care routine might need an extra boost to stop the clock and keep our skin looking fresh and radiant. Even if you switch to age-fighting cleansers, toners and richer moisturizers, adding a serum step can really give your skin a rejuvenating boost.
An anti-aging serum should always be applied after your toner and before your moisturizer and sunscreen, so it can sink into clean skin. Choosing a serum can be tricky, as there are so many on the market and all have different ingredients for different skin needs.
For Sun-Damaged Skin
If your skin has become blotchy and sun damaged with age, you can lighten and brighten it with fading or lightening serums. Look for ones that contain hydroquinone or hexapeptide-2, which will aid in the fading of sun spots, melasma and age spots. Just make sure when using this type of serum that you are diligent with your high SPF as the spots can return if you don't stay protected. I've found that Murad Rapid Age Spot and Pigment Lightening Serum ($60, sephora.com) works wonders, and I saw a big difference in the melasma on my jawline in about two weeks.
For Rough Texture
If aging skin texture is your big concern, you may want to put a retinol or glycolic acid in the mix. Skinceuticals Tri-Retinol Complex ($55, skinceuticals.com) or Olay Regenerist Night Resurfacing Elixir ($25, 99, olay.com) will slowly and safely exfoliate dead skin layers on the surface, leaving behind a much smoother and softer texture. Understand you may get a bit flaky for the first few days because it's working to shed that skin, so you may need to up your moisturizer a bit.
For Overall Aging
For overall aging skin, finding a skin elixir filled with major antioxidants and growth factors is definitely the way to go. My top pick for serums is the SkinMedica TNS Recovery Complex ($165, skinmedica.com). My derm Dr. Rosemarie Ingleton got me hooked on this product. It contains the highest level of growth factors, enhancing the skin's texture, tone, and firmness, improving fine lines and wrinkles and minimizing age spots. It's the perfect anti-aging skin cocktail.