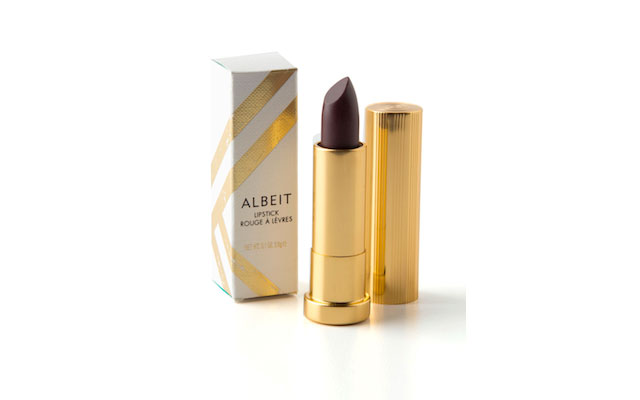 Anthropologie has long been the store that you go to if you want something new and different. Housing brands  like Tata Harper, Kure Bazaar Nail Polish, Mistral and numerous niche fragrance brands, a beauty junkie can be lost wandering their floors for hours.
Now, instead of introducing a new collaboration or lesser known (but soon to be discovered) beauty brand, Anthropologie is launching its first in-house lipstick line. Called Albeit, the six-piece line was inspired by the glamour of past eras. The golden bullet packaging matches the screen-siren approach to the line and the moisturizing, bold hues are argan oil-infused.
The six shades range from neutral to deep wine, all the while maintaining an easy wearability. Bisque is a soft beige; Claret a rose berry; Mauvette a nude; Peony a retro-style pink; Vermillion a classic crimson; and Mulberry is a sheer blackberry that will give you this season's on-trend wine-stained look just perfectly.
Anthropologie's Albeit line will be available late August 2012, www.anthropolgie.com